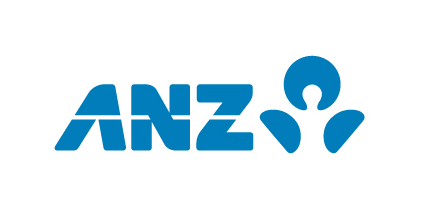 As home owners look for ways to maximise their investment, granny flats have seen a rise in popularity1. Classified as a 'secondary dwelling,' they sit separately to the main structure on a block and are self-contained, enabling the flat to be rented out independently for additional income.
There are several considerations on whether a granny flat is suitable for either your existing or investment property, and it's important that you consider both the positives and negatives.
Worth the investment? Granny flats for your rental property
Building a granny flat could help provide additional income for your investment property, and turn a negatively geared house into a positive one almost overnight2. Tenants often like granny flats as they are usually cheaper to rent than other apartments, and offer other amenities, such as a yard, that they might not otherwise have access to. That being said, granny flats attached to investment properties are often harder to fill with tenants, and long periods of vacancy could cut into your profits. You might also have to drop the rent on the main house to ensure both remain occupied at the same time.
Right at home? Granny flats for where you live
Depending on the cost of installation and your rental income, there could be potential for earning a rental income from your granny flat1. You could utilise tenants to help with maintenance around the house, gain the security of knowing somebody is around when you're not, and the added bonus of them looking after pets if you're ever away. On the downside, you're now essentially sharing a property and you could run into uncomfortable situations with tenants regarding issues such as noise or rent increases.
From little things…
Not every property is suitable for a granny flat, so it's important that you do your homework and establish if adding an additional dwelling is right for you. Different states have different laws and regulations regarding the building of a granny flat, so it's imperative that you consult your council before starting to build. However, if your property ticks all the boxes, a granny flat could be a simple way to provide additional income and increase the value of your property.
Disclaimer: The information is in summary form and does not purport to be complete. It is intended as a general guide only and is not a substitute for professional advice. The information does not take into account your personal needs and financial circumstances and you should consider whether it is appropriate for you.
Sources:
1. 'A Clever Trick You Didn't Know Could Triple Your Rents',
yourinvestmentpropertymag.com.au, 7 April 2014.
2. 'Rewards and Risks of Granny Flats', switzer.com.au, 7 April 2014.
For more information, contact Kylie Peden, ANZ Mobile Lender,
M: 0400 131 314
This Mobile Lender operates as ANZ Mortgage Solutions Belconnen & Gungahlin, ABN 39 142 445 725 an independently operated franchise of Australia and New Zealand Banking Group Limited (ANZ) ABN 11 005 357 522. Australian Credit Licence Number 234527. ANZ s colour blue is a trade mark of ANZ. Terms and Conditions, fees and charges apply. All applications for credit are subject to ANZ s normal credit approval criteria.