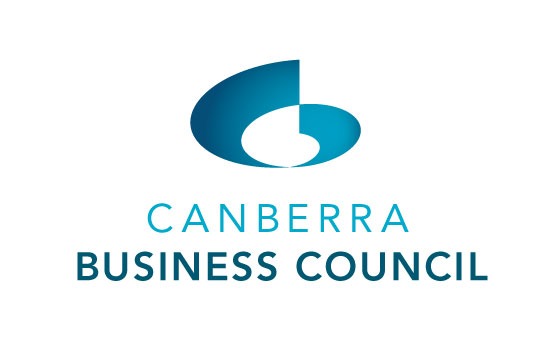 Congratulations Glenn Keys: ACT Australian of the year
Congratulations to Canberra Business Chamber Board member, Glenn Keys, who was named the 2015 ACT Australian of the Year at a ceremony in Canberra on 3 November 2014.
Glenn was recognized not only as a successful businessman and a leader in Canberra's business community, but as a philanthropist and disability campaigner.
Each year the Australian of the Year Awards shine a light on Australians who have gone above and beyond to make a positive impact on our community. Glenn Keys' achievements and his contribution back to his community make him a very worthy recipient of the 2015 ACT Australian of the Year Award.
The story of Aspen Medical and Glenn as its Managing Director reflects the remarkable opportunities that exist in Canberra for businesses to establish and grow globally and for individuals to make a significant contribution back to their community.
Glenn is managing director of Aspen Medical, an incredibly successful Australian and international healthcare provider that was established in Canberra in 2003.
Newsletter
We package up the most-read B2B Magazine stories and send direct to your inbox. Subscribing is the easiest way to keep up, in one hit.
Like many other Canberra businesses, Aspen Medical started small – in Glenn's case as a micro business in the dining room of his Chapman home for the first year. Also like an increasing number of Canberra businesses, Aspen was born with a global focus.
Aspen won its first contract in 2003 which involved reducing the NHS's massive waiting list for orthopaedic surgery in the north of England. This was followed by contracts in the Solomon Islands and East Temora delivering medical services – everything from buildings, equipment, people, pharmaceuticals, consumables and aero-medical evacuation.
In 2012 Aspen won a contract worth hundreds of millions of dollars to provide medical services at all of Australia's Defence bases.
Aspen's global growth continued with a contract to provide battlefield casualty first aid training at Al Minhad Air Base in the UAE to 16,000 Australian Defence Force personnel and civilians prior to them deploying to Afghanistan.
In 2012, Aspen also began providing ambulance services in Abu Dhabi through its affiliate, the National Ambulance Company (NAC) and has expanded its presence in the Middle East to provide ambulance services in six of the seven countries that make up the United Arab Emirates.
In 2013, Aspen began providing Helicopter Emergency Medical Services (HEMS) to all subsidiary companies in the Abu Dhabi National Oil Company (ADNOC), one of the world's top ten oil companies.
Aspen Medical was crowned the ACT Exporter of the Year in 2011, 2012 and 2013 and was the National Exporter of the Year in Health & Biotechnology in 2013.
Throughout this rapid expansion the company remained headquartered in Canberra. Aspen now employs over 2,500 people across Australia and around the world.
But Glenn Keys, was not named 2015 ACT Australian of the Year simply for his success in business. He was recognised for his achievements and his contribution back to the community – both in a corporate sense and as an individual.
Aspen Medical has its own foundation which uses a percentage of profits to tackle major Australian health issues – such as trachoma, the eye infection which remains a common cause of blindness in outback Aboriginal populations.
Glenn also gives back to the Canberra Business community, as an active member of the Board of Canberra Business Council, now Canberra Business Chamber as well as being active in a number of organisations that work to maximise opportunities for people with disabilities.
Glenn is the chairman of the Special Olympics in the ACT and was appointed to the board of the National Disability Insurance Agency (NDIA), an independent statutory agency, whose role is to implement the national disability insurance scheme (NDIS) in 2013.
More recently Glenn was inspired by his son Ehren, who has Down syndrome, to start Project Independence, a new housing initiative, offering home ownership options for people with disabilities.
Glenn will join the other finalists for the National Australian of the Year Awards which will be announced in January 2015.