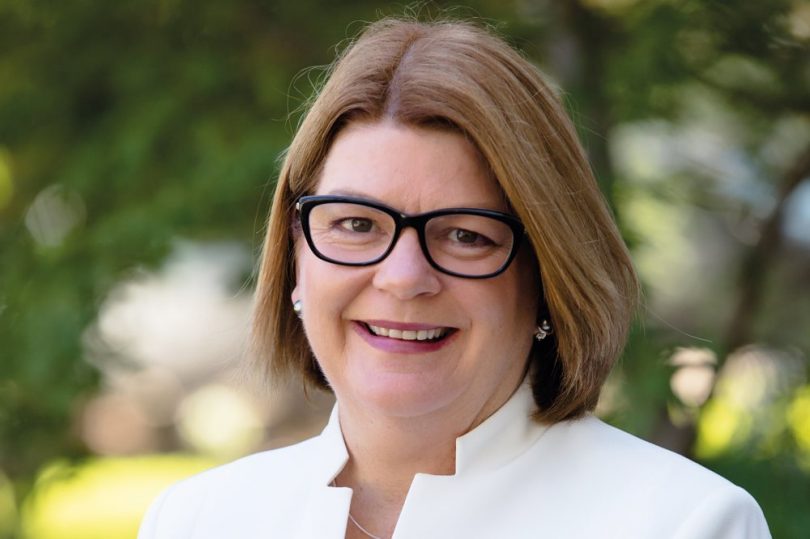 Photo: Andrew Sikorski
---
Following a period of relatively diminished business confidence and constrained investment and spending, 2016 was a positive one for the Canberra Region, culminating in strong retail sector results, record visitor numbers and one of the lowest unemployment rates in the country.
For the Canberra Business Chamber, the business optimism was reflected in high member participation in events, activities and programs over the year.
The Chamber was pleased to welcome a significant number of new members during the year, with membership growing by 10 per cent.
A large part of the Chamber's focus over the past 12 months has been on trade and helping local businesses increase international market share.
Newsletter
We package up the most-read B2B Magazine stories and send direct to your inbox. Subscribing is the easiest way to keep up, in one hit.
The Chamber led successful and well-attended Trade Missions in partnership with the ACT Government to Singapore, the United States and China. In addition, the Chamber signed a MoU with the Singapore Business Federation and Wellington Chamber of Commerce to make these important trade partners and neighbours, who have been brought even closer with the commencement of direct international flights, more accessible to Canberra Region businesses.
A new Diplomatic Connections program was established to leverage the significant regional advantage of having trade experts with current market intelligence based in our city.
ACT's outstandingly successful export businesess were once again honoured at the recent Chief Minister's Export Awards. Congratulations to all the winners and particularly to the ACT Exporter of the Year, WildBear Entertainment.
Other key achievements for the Chamber included:
Development of a blueprint to guide ongoing development of our city. Destination 2030 maps out where we want to go and how we plan to get there.
Delivery of the Choose Healthier local business pilot project. This program identified how business can help tackle the challenge of obesity in our community and the support and resources required to facilitate effective involvement.
Launch of the Deloitte Small Business Survey which will provide a longitudinal study of business sentiment and conditions in the ACT.
Connecting local companies to opportunities worth more than $75 million through the Light Rail Business Link Program.
Delivered in partnership with the ACT Government, the Brand Canberra Program continues to promote the region and its businesses.
The Chamber made a broad range of submissions and engaged with government to influence policies for the benefit of the sector. This included facilitating a review of current ACT procurement and tendering processes to improve outcomes for businesses in the Canberra Region.
Over 150 members were assisted through the Chamber's Workplace Relations Hotline Advice service. Members were updated and received Modern Awards, Pay Rate Summaries and other advice. Project work was conducted on behalf of members on Enterprise Agreements, Workplace Investigations, Individual Agreements and several members were represented in the Fair Work Commission.
Canberra BusinessPoint assisted over 800 people through workshops, phone and web enquiries and consultations, with a 98% satisfaction rate from workshops.
Thank you to everyone who participated in a Canberra Business Chamber event or gave of their time and knowledge to help us develop positions on key issues during the year.
All of the Chamber team look forward to an equally productive 2017 and wish everyone a happy and safe holiday.
Robyn Hendry, CEO
Canberra Business Chamber
Contact the Canberra Business Chamber Team:
Phone: 02 6247 4199
Email: [email protected]
Web: www.canberrabusiness.com