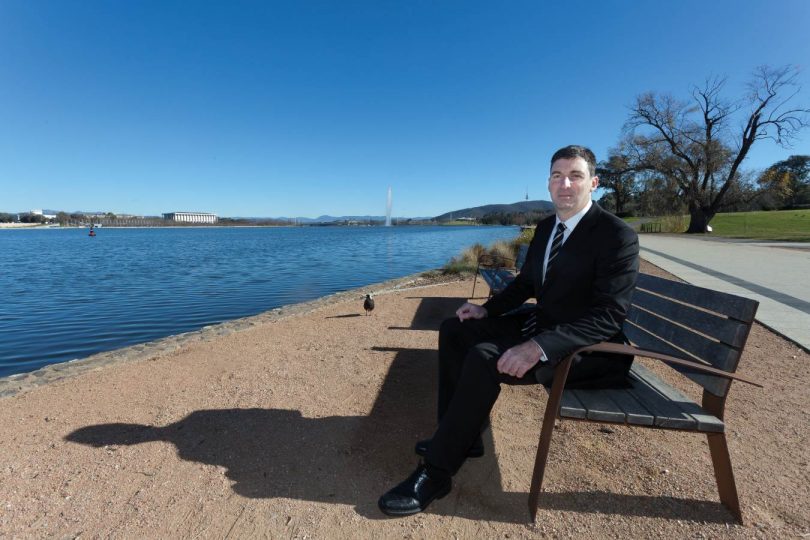 Good governance is at the heart of any successful business. It is essential for a company or organisation to achieve its objectives and drive improvement, as well as maintain legal and ethical standing in the eyes of shareholders, regulators and the wider community. Governance is not simply a concern for large companies, but for any business or organisation of any shape or size. "Good governance drives performance for all organisations, regardless of what sector they're in," says Phil Butler, who leads the Australian Institute of Company Directors' (AICD) not-for-profit sector program. "A well-governed organisation-one that has systems and processes under control, strategy mapped out, and risk monitored-will generally achieve much better outcomes than those that don't."
Good governance can also ensure compliance, says Lynette Pinder, AICD's ACT State Manager. "What do you know about your organisation, what's your responsibility in terms of compliance, risk management, the overall financial management of your organisation? Understanding your responsibilities is where good governance comes into play."
How well governed any business or organisation is will be heavily determined by its leadership, and a board brings a level of independence crucial to ensuring good governance. "People who aren't working in the organisation every day don't get so weathered to the ideas that are being kicked around by the senior management," says Butler. "Let's say there's a new plan to implement XYZ, well a board is able to say, 'Sounds like a great idea but how does that fit into our strategy, have you thought about the risks involved, have you thought about another way of doing it?' as opposed to when you're working on something and you get excited by it and you often don't see any other ideas or any pitfalls within a plan. So that to me is what a board can bring, that independent, objective thought and the ability to analyse ideas and put forward questions that individuals or teams might want to consider a bit further."
Butler isn't a fan of strict rules with regard to board composition. "My take is that boards should have the diversity of skills, backgrounds and thought to help the organisation to achieve the best possible outcomes, and that can be done in a range of different ways," he says. "I don't think you need an accountant, a lawyer, a marketing person, it's about having a broad range of skill sets for the organisation at different levels."
When it comes to the public sector, good governance means a responsible handling of public funds. A key difference between the public and private sectors is the lack of a profit imperative, and even for those public sector organisations that do have a profit imperative, that's generally not the reason why they were initially established.
Butler notes the distinction between government statutory authorities, which often have more of a corporate structure with a board and chief executive and a large staff, and government departments that generally won't have a board. Government departments usually establish an advisory committee that can help advise the departmental secretary and the senior executive team as they explore different ideas. This recognises the need for the same level of objectivity and guidance that a board provides in the private sector. "It doesn't have the same responsibilities as a board but it can do some similar things that a board does," says Butler. "The governance is just as important, it's just different."
Newsletter
We package up the most-read B2B Magazine stories and send direct to your inbox. Subscribing is the easiest way to keep up, in one hit.
Public sector governance is defined by the Australian Public Service Commission as the set of responsibilities and practices, policies and procedures, exercised by an agency's executive to provide strategic direction, ensure objectives are achieved, manage risks and use resources responsibly and with accountability. In this sense, good governance is about both performance-how an agency delivers goods or services- and conformance, how an organisation meets its legal requirements and community expectations.
"Governance is vitally important in the public sector because you're dealing with the public's money, so you're going to be held to account by members of the community for what you do with their tax dollars and the resources that you have available to you," says Pinder. "Making sure you have good governance practices in place is absolutely vital."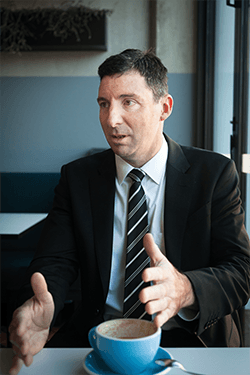 Nigel Phair, the director of the Centre for Internet Safety at the University of Canberra who is speaking at the AICD's upcoming Public Sector Forum at the War Memorial on 11 August, echoes this sentiment. "I like a conservative government-not conservative politics, but conservative government," says Phair. "When they're entrusted with the public purse, I like i's dotted and t's crossed, and that includes governance. A government board, to my mind, should be like any board, whether it's a not-for-profit board or an ASX 100 board or anything in between, it should have a diversity of skills and a diversity of talent," says Phair.
At the second annual AICD Australian Governance Summit held in March, Leilani Frew, a former director of Sydney Motorway Corp, described government boards as a hybrid in terms of not-for-profit and corporate conglomerates. "Community at heart but commercial discipline in my head, that's the approach you have to take," said Frew, who stressed the importance of strong engagement with the community that the business or organisation serves.
The governance of any organisation affects its appetite for risk and ability to innovate, says Robert Kay, the co-founder and executive director of Incept Labs who is also an Adjunct Professor at Macquarie University. Kay said that when it comes to innovation in the public sector, it's a whole other world to the private sphere. "They are quite distinct realms when looking at why governance matters as it relates to innovation," he says.
Incept Labs has conducted two studies in relation to public sector innovation. The first one was a CEO study conducted over 2012-2013 where 25 private sector CEOs and 25 departmental secretaries or heads of department were interviewed in relation to how they saw innovation working in their organisations. The survey used a narrative approach, and asked participants to tell a story of an innovation they were involved with or closely associated with, one that's a success and one that's a failure to compare the different patterns of what's going on. Kay said this was the first time anyone obtained comparable data sets from both the private and public sectors.
The findings showed that innovation occurs very differently within the public and private sectors. "A lot of the principles that you would apply to how you design an innovation capability or how you govern innovation in the private sector, if you tried to transpose those directly into the public sector they're unlikely to work because things like the risk appetite are quite different," says Kay. "The nature of the risks and how they manifest in the organisation are quite different. In the public sector you're not actually in control of your own destiny to a large extent, you get a new minister every three years and they may or may not make sense. As a result, those dynamics that could be relatively organic in a private sector context, they'll never survive in a public sector context. We even found, to some extent, there are even forms of innovation that wouldn't exist in the private sector."
Innovation usually occurs when the uncertainty around any given idea or strategy is reduced so that it can be implemented. But Kay found that there were ideas in the public sector that basically had no uncertainty associated with them at all, yet the fear of scrutiny meant they were not implemented. "You just wouldn't get that in the private sector," he said. "If you're in the private sector you can net out the gain from multiple failed innovations through one mega success, whereas in the public sector you can't. If you have a mega-success, that doesn't buy you any points if the next one is a failure and becomes a headline. The political risk associated with that means you'll just get smashed anyway so that therefore has a natural impact on the risk appetite of the people who are playing in that space," says Kay.
The high level of transparency around public sector organisations reduces their capacity to engage in certain exploratory activities, says Kay, who states the key goal of any public sector innovation is to not end up on the front page of the Daily Telegraph. "Private sector sentiment would say that's really not a great environment for innovation, is it? However, the flip side of that is that the public sector achieves innovations that have a very high level of difficulty and still manages to do it. If zero risk appetite is the environment in which they have to innovate, that just means that's a different intellectual challenge. It's just a different problem to solve."
Kay believes the more successful government agencies are filled with innovation. "There'll be lots of good ideas and they'll sit there and they'll wait for the right political climate to see the light of day," he says. "But having said that, you see that in private sector organisations as well, you get a new executive and they'll want to see things done differently. I just think there's far more scope for ideas to organically rise to the top through a systematic process in the private sector because the level of transparency over what might be happening in a private organisation is not there as it would be for a public sector one."
Another factor affecting public sector governance is how agencies work with ministers. This unique challenge can be navigated, according to Frew, through a significant intimate relationship with your ministers, often leveraged off the relationships with the bureaucracy. She believes public sector boards can also play mentors and coaches to their shareholders, i.e. the ministers, which is why it's crucial that all board or committee members understand the purpose of their presence in the organisation. "With government boards, if you're agile, and you're flexible, you'll do extremely well," Frew said.
The AICD helps promote good governance through a range of measures and delivers induction training to a number of board members of public sector entities. "The purpose of our organisation is to assist organisations across all sectors to improve their governance, because we recognise that better governance is a better outcome for the economy and society," says Butler. These include events such as the AICD's Public Sector Forum, advisory services, education programs and in-house training and online resources including webinars and the Governance Analysis Tool, which looks at how well a board is functioning. "From AICD's view, we're not talking about your day-to-day operations, we're talking about your overall specific focus, the oversight of that," says Pinder.
Pinder advises anyone interested in public sector boards to look at the skills they possess and see if they are transferrable to other areas. For those assembling a board, she advises to look broadly. "Just because someone is well known doesn't mean they'll be any good on that board. People without a public profile might be better able to critically analyse what you're doing," she says.
Pinder was on a South Australian government advisory board that deliberately went external to the forestry industry. While initially there was a bit of a furore about the lack of union or current industry representatives on the board, in the end the industry was supportive and the board was successful for the three years it operated. "We had a set job to consult widely, and there were no biases so there was no perception of bias, we came up with a plan, and then our job was done and we stepped back," says Pinder. "The industry was actually supportive because it worked for that time, they needed a circuit breaker. Sometimes it can only come from outside."
The AICD's Public Sector Forum will be held on
Friday, 11 August, at the BAE Systems Theatre
in the Australian War Memorial.
For more information, visit
companydirectors.com.au/public-sector-forum