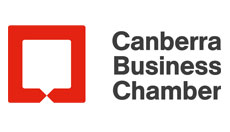 The election on 19 February 2014 of Mr Glenn Keys, as Chair of the Canberra Business Chamber Board, was another important step in the successful coming together of two well-known and respected business organisations – Canberra Business Council and the ACT and Region Chamber of Commerce and Industry – to form Canberra Business Chamber, a single strong voice for business in Canberra and the region.
Glenn is the 2015 ACT Australian of the Year, a successful entrepreneur and philanthropist and the Executive Director and co-founder of Aspen Medical. Aspen provides flexible outsourced healthcare solutions and specialised medical services to remote and inaccessible areas around the world. It has been headquartered in the ACT since it was founded in 2003 and now has more than 2000 employees.
Glenn recognises that Canberra offers a number of unique competitive advantages for businesses to establish and grow here – being co-located with the biggest customer in the southern hemisphere Australian Government), connectivity to major capital cities, a well-educated population, a great digital network providing the opportunity to develop really innovative solutions that can be exported anywhere and government programs that increasingly recognise and support the private sector.
His vision is that, now that we have a single platform, Canberra Business can provide a clear, strong voice from the business community on the direction for Canberra into the future.
Concept Design Revealed For New Convention Centre
The ACT Government has released the winning concept design for a new convention centre to be built near City Hill.
The concept was created by Guida Moseley Brown (GMB) and Rome-based architect Massimilliano Kuksas who, between them, have designed award-winning local projects like Canberra International Airport and Parliament House and international projects like the Shenzen International Airport.
Selecting this initial design is an important milestone in making the new convention centre "investment-ready" by 2016. Next steps are the finalisation of a reference design and the completion of the business case for the new convention centre.
Why is building a new convention centre and expanding our capacity to host business events in Canberra so important to business and our economy?
The Value of Business Events to Australia Report released by the Business Events Council of Australia (BECA) in February 2015 demonstrated just how important business events are to the ACT economy:
* Over 1,698,628 people (4.6% of the total for Australia) attended more than 15,666 business events in Canberra in 2013-14 (3.8% of the total business events for Australia).
* These business events generated $898 million in direct expenditure (3% of the total for Australia); $427 million in direct value added (3% of the total for Australia) and 5,495 direct jobs (3% of the total for Australia).
* In addition to the direct contribution, business events had a flow-on effect to the ACT economy making the total contribution (direct + indirect) $612 million Gross Value Add (3% of the total for Australia); $724 million Gross State Product (3% of the total for Australia) and 6,855 jobs (3% of the total for Australia).
The Australia Forum Scoping Study Report released in 2011 indicated that with a new, larger and more modern Convention Centre, Canberra could treble the number of conferences, delegates, direct and indirect revenue and jobs from business events within 3-5 years.
In terms of diversifying and growing our economy, investing in a new Convention Centre is a real no-brainer!