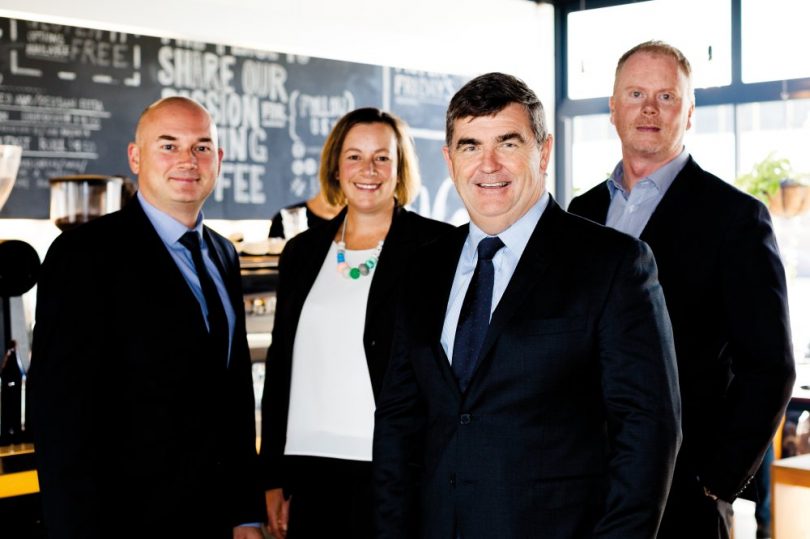 John Gillespie, director and founder of the Gillespie Group, started the business in 1989 after six years at 'big four' accounting firm KPMG
Gillespie Group is a Canberra based accounting and financial planning firm that is dedicated to providing services tailored to their client's individual needs. The team of focused, friendly accountants, financial planners and mortgage brokers available at Gillespie Group offer a wide range of expertise and experience in the world of business, taxation & accounting, wealth creation-and-protection and finance.
After establishing, and growing, the business in Queanbeyan for 10 years, John moved the group to its current location, in Phillip, in 1999.
"We have always been a holistic advice practice providing financial services to small and medium businesses, and family members associated with those businesses," John explained.
Gillespie Group were one of the first accounting practices that expanded into financial planning, risk insurance and mortgage broking advice.
The business has grown from John to a team of 10 today. The 10 are made up of five accountants, three financial planners (two of which are qualified mortgage consultants) and two administrative staff.
Newsletter
We package up the most-read B2B Magazine stories and send direct to your inbox. Subscribing is the easiest way to keep up, in one hit.
"Many of my founding clients are still clients and were from my time at KPMG. Many of these relationships have become more than just business. Clients have become close friends. We have always focused on being the trusted financial adviser to our clients. With some of these clients we are working with the third generation," John said proudly.
John is keen to let the Canberra community know about three key recent senior appointments at Gillespie Group. These are Michelle Williams, Stuart Howard and Ken Johnston.
According to John, these three new key staff members share an overriding principle of valuing the relationship with the client.
"If you focus on the relationship and work out how to assist clients to make informed financial decisions then it is a win for them and a win for us." Ultimately the client has to live with the financial outcomes of that decision making process," John explained.
The addition of Michelle, Stuart and Ken to the Gillespie Group is an important step in the firm moving to the next level, where it is not only based on John's strong client history and relationships, but on a philosophy and culture that he has developed and instilled in the firm during the last 27 years.
"We recently obtained our own AFSL (Australian Financial Services Licence) and ACL (Australian Credit License) which allows us to be independent of investment and insurance product providers," John announced.
The Gillespie Group provides 'fee for service' for financial planning. On the mortgage side they are commission based , but John looks forward to, and supports, a fee for service option in this industry.
"We plan to grow and attract more clients with our current skill base and with the independence of our new AFSL and ACL," John stated.
John is optimistic about the future of the Gillespie Group.
"I think we will grow with the assistance of our new senior staff, the independence licensing will provide and the acquisition of like-minded practitioners," John explained, "I would be interested in talking to practitioners that may be looking for a safe-harbour for their clients to be handed over to as they move into retirement."
The Gillespie Group are receptive to enquiries from suitably qualified people who, are looking to be part of a growing and vibrant firm, and that share their policy of 'relationships over the long term' leading to being 'trusted advisers'.
From an employment perspective Gillespie Group are family friendly and accommodate flexible work hours. This is greatly assisted through the use of technology, especially applications that are cloud based.
"For the right motivated person, that matches our culture and philosophy, we will find a way to make it work for our mutual benefit," John explained.
John also has some ambitious plans for growth.
John has been married to Anita for 30 years and has three children, Rebecca a senior consultant at KPMG, Robert studying physiotherapy at University of Canberra and Ben who is completing year 12 at Marist College.
"I am passionate about my family and kids and helping them achieve their goals and aspirations," John said.
He is a long term supporter of senior and junior rugby union within Queanbeyan and Canberra. John has served on the boards of Queanbeyan rugby, Tuggeranong rugby, Marist rugby, ACT Junior Rugby Union and the Brumbies.
John is also involved in the Marist Foundation as a board member (the Marist Foundation educates disadvantaged young men that could benefit from a Marist education).
"We have the golf day coming up for the Marist Foundation and are looking for local sponsors for the event," John concluded.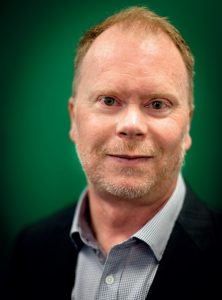 Ken is the newest member of the Gillespie Group and is excited to be working with his new team.
"I've enjoyed a very warm welcome from all the team and, although it's only been a few weeks, I've already found my feet and have hit the ground running," Ken said enthusiastically.
After 30 years in public practice with both large and small professional service businesses, Ken brings a diverse range of skills and experience to the group.
"I'm impressed with how quickly we can make decisions and then enact them almost instantly," Ken explained.
Ken says an example of this is that a decision was made one morning to brief clients on an issue and by the afternoon correspondence had been drafted and emailed to all clients.
He also shares Gillespie Group's philosophy of regularly engaging and communicating with clients.
"I know that when speaking with potential clients, one of the first things I'm told is how their current accountant won't return phone calls or emails. As we're in a service industry this isn't good enough. I like to take a hands on approach with clients and regularly visit with them whenever possible," Ken stated.
As a former business owner Ken knows how important it is to understand the issues that confront other businesses.
One of the great innovations over the last few years has been cloud accounting.
"It's really exciting to see the number of our clients that have embraced this change and the opportunities that it now brings for us to shift the focus away from tax compliance," Ken reflected.
Ken enjoys good rapport with his clients. "In fact I'm still looking after some of the same clients that I first worked with when I joined the industry. This is a great honour that they have place their faith in me for such a long period of time," Ken concluded.
Ken has been married to Bronwyn for 19 years and has three children, Isabelle, Zachary and William. He enjoys home renovations, watching sport, holidaying and the coast.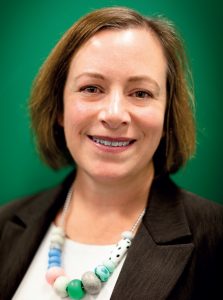 Michelle joined Gillespie Group two years ago with almost twenty years experience in the industry, both in Canberra and overseas.

"I came in to do a project and two years later I'm still here. I love the fact that we are a boutique firm and we can all share our expertise with each other," Michelle said.
Michelle has extensive experience in working with both small businesses and individuals to help them manage all aspects of their tax and financial management, with a particular interest in tax consulting and self-managed superannuation.
"Having worked with business owners over many years I am aware of the many issues they face and legitimate concerns they may have," Michelle reflected.
Legislation changes impact Michelle's clients continually and it is often hard for them to keep up to date.
"It is critical that I keep my clients up to date with the impact that legislative changes will have on them and their businesses, how to manage this impact, and then implement any changes required," Michelle outlined.
Personal growth and continued professional development are very important to Michelle.
She is currently studying for a Diploma in Financial Planning to be able to offer a more holistic service to her clients. In addition to this, she is also studying towards a Graduate Diploma in Applied Tax Law.
Working part-time gives Michelle the flexibility to manage family and work commitments.
"I appreciate that I have been able to set my own agenda. John (Gillespie) has been very flexible enabling me to work school hours. My clients have my mobile and they can call me anytime they need me. This has worked out extremely well for both me and my clients," Michelle concluded.
She fills her time outside of work with her husband and three active children. Apart from being a supporter on the sidelines watching her children play sport, she enjoys camping, reading, photography and knitting.
Michelle is very involved in her local community and volunteers for a number of community organisations.
Given a choice between tea and coffee, Michelle will choose tea every time.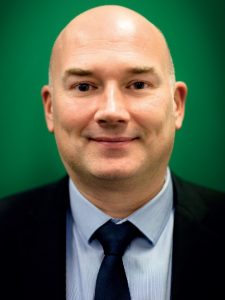 Over the last 18 years, Stuart's career as a financial planner has been diverse, enjoying various roles within large corporations and boutique style establishments both in the United Kingdom and Australia.
Stuart was a business owner in the UK and came to Australia to marry a girl he dated when he was 16.
"Our friends from the UK believe that, in Australia, the sun shines every day, there are kangaroos everywhere and that we all live on the beach," Stuart laughed.
"Throughout my career I have been fortunate to build long standing relationships with clients from all walks of life, including high net worth individuals and successful business leaders," Stuart said.
He was attracted to the Gillespie Group because the role on offer was a more varied role than a traditional financial planner.
Stuart's scope of advice has been wide ranging, from simple savings plans to sophisticated retirement, pre-retirement and investment strategies.
"At Gillespie Group, my job description is quite simple – to work with clients to manage and improve their financial situation," Stuart stated.
Often working closely with the accounting team, Stuart says the focus is on strategy rather than simply "product placement" and that clients respond well to having both their financial planning and accounting needs satisfied in one place.
"We also have our own Australian Financial Services Licence rather than being tied to one particular provider. Being an AFSL holder we are certainly able to bring more options to the table."
Specialising in "fee for service advice", Stuart endeavours to uphold the highest levels of integrity and ethical behaviour. As a Financial Planner Stuart believes these are core requirements to maintain the trust and confidence of his clients.
"Due to an ever changing industry and set of regulations to work within, I like to see my clients regularly through a robust review system to help keep them informed and on track," Stuart concluded.
As an avid golfer Stuart still isn't used to seeing kangaroos on fairways and signs saying 'Watch out for snakes'. He is also still not that keen on huntsman spiders.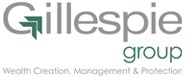 Phone: 02 6260 4994
68-70 Dundas Court
Phillip ACT 2606
gillespiegroup.com.au