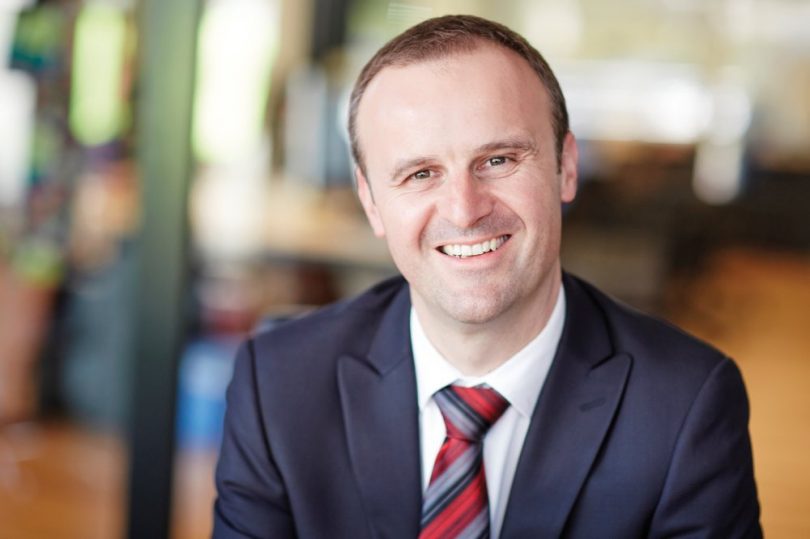 Recent global political events have shown it is important governments listen to their constituents and act on their wishes and concerns.
In the ACT, last October's election showed that Canberrans want a progressive and positive agenda. They also want a government that listens, that acts and one that they can trust.
We are building on this result and getting on with the job. The Government I lead will make Canberra a better place for all Canberrans.
Our strong economic management during the past few years puts us in good shape. We have a low unemployment rate of 3.7 per cent and business confidence is robust. The January CommSec State of the States report shows housing finance, retail trade and population growth are all aiding a well-performing economy.
As a result, our first 100 days in government we were able to confidently fund key promises and work on delivering major infrastructure projects.
This included starting to finalise the route and costs associated with stage two of the city-defining light rail network to keep Canberra moving. Construction of stage one is well underway and on schedule for completion in late 2018.
Newsletter
We package up the most-read B2B Magazine stories and send direct to your inbox. Subscribing is the easiest way to keep up, in one hit.
Businesses in Canberra have had a tough few years due to constant Federal Government job cuts but the ACT economy is strong. The ACT Government will continue to reduce red tape and expand the services available through our Access Canberra brand.
We will also help business take advantage of our booming international tourism sector. There was an 11.2 per cent rise in international visitors in the year to September 2016 and this brings many opportunities for Canberra businesses.
Construction activity has been strong at ACT public schools as we deliver extra upgrades to schools and colleges and we are working on boosting the number of women in trades, with funding to be increased to help women take up a trade and to re-skill.
Canberrans also want to trust their government so we have started the work needed to decide on the role of an ACT Integrity Commissioner. This essential work will be led by a Select Committee in the ACT Legislative Assembly.
It's important the ACT continues to be a nation-leading economy and world-leading liveable city. The election has reaffirmed our city's positive and progressive nature and I look forward to continuing this over the coming years.
ANDREW BARR
Chief Minister | Treasurer | Minister for Economic Development | Minister for Tourism & Major Events