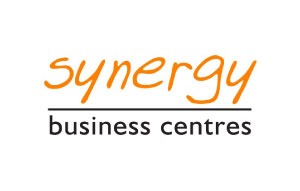 We understand the Canberra business market and realise that there are thousands of very successful businesses operating from homes and coffee shops in the ACT and across the nation.
But there is another cost effective alternative that can provide you with the same flexibility and give you an alternative to holding your meetings at home or in public places – and also give you the opportunity to expand and test new markets In Australia and throughout the world.
Our office business centres allows you to preserve the individuality and character of your company, without the high costs of establishing an independent office.
We provide you with a total office solution in a professional environment, and control your costs by only providing the services you need. Our adaptable leases give you the flexibility to grow or reduce your executive office space as the business demands.
When you take an executive serviced office with us you receive:
* A fully equipped and furnished serviced office suite * Competitive rentals on flexible lease terms – from a day, a week, a month and any lease term to 12 months
Newsletter
We package up the most-read B2B Magazine stories and send direct to your inbox. Subscribing is the easiest way to keep up, in one hit.
* A professional business address
* A team of professionals available to support your business in the manner you require
* Services designed specifically to meet your business needs.
* World class meeting room facilities
A recent survey, which interviewed over 20,000 senior businesses people in 80 countries that found:
* Flexible working practices have become a mainstream solution to containing costs and boost profitability, with 81% of firms globally offering their employees a level of choice about when and where they work.
* 60% of businesses globally also believe that flexible working practices, whether related to office hours or location, are more cost efficient than fixed office working. This is added to the evident carbon reduction benefits resulting from reduced commuting distances.
* In addition, flexible working is recognised as an effective practice for motivating and rewarding family-oriented employees. 70% of firms globally consider flexible working to be more family friendly.
For the complete White Paper on Flexible Working please feel free to contact me directly.
Area Director, E:
[email protected]
T: 1300 476 946 Level 6, 39 London Circuit, Canberra Units 1 to 4, 8 Jardine Street Kingston ACT 2604