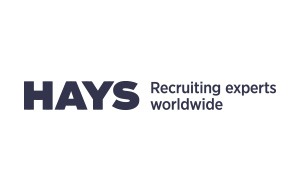 With the outlook uncertain for permanent positions in the public sector, the use of temporary assignments is increasing as employers move towards hiring contractors to fill immediate needs. However, a flexible workforce is about a lot more than just fulfilling short-term project requirements.
It's certainly true that a significant advantage of hiring contractors is that they can be engaged and released at short notice. In fact, at Hays we regularly fill temporary roles within hours of a position becoming available. But temporary workers can also fulfil long-term needs and provide a way for employers to tap into new skill sets to help minimise the impact of future skills shortages.
Using temporary contracts can be a long-term workforce management strategy, in which not just project work is considered, but also peak demands, annual leave and system updates. Given emerging skills shortages, it's about the ability to access specific skills and broadening the pool of talent, rather than restricting your search to only candidates looking for a permanent role.
The key lies in finding the right balance between permanent staff and temporary employees, because a successful flexible workforce involves more than just using a temporary staff member for a particular project. Rather than continuously redistributing work between current permanent employees, which can reduce productivity, increase stress and may negatively impact quality and health and safety, temporary resources instead support a permanent team.
Engaging an experienced, fully referenced temporary candidate can also remove administrative burdens. They are paid by an agency, are fully interviewed and reference checked, and have undertaken any necessary pre-employment medicals and safety tickets.
Interestingly, the growth in temporary employment over recent times has been driven by employees themselves. Many people want greater flexibility in their working arrangements and consequently there is a huge temporary candidate pool who are only interested in temporary assignments.
Newsletter
We package up the most-read B2B Magazine stories and send direct to your inbox. Subscribing is the easiest way to keep up, in one hit.
Not everyone actually wants a permanent job. Those candidates attracted to temporary assignments see them as a way to gain a better work/life balance. For some, they provide the flexibility they need to be able to remain in the workforce, while others are attracted to the variety of the workload and the broader depth of opportunities, experience and skills they can develop in temporary assignments.
The use of temporary workers in Australia is no longer a quick fix but a long-term staffing solution for employers and we expect this trend to continue in the job market in the years to come.
Jim Roy regional director 5th Floor, 54 Marcus Clarke Street, Canberra T 02 6112 7663 | F 02 6257 6377 E
[email protected]