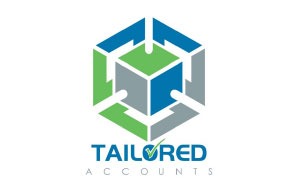 To me, micromanagement is ineffective because one has to spend a lot of time and effort with little gains. This reminded me of my early days as a bookkeeper, when my manager would get us to enter every single information from the invoice to the accounting system (specifically, MYOB). He wanted to convert MYOB into a database where he can look up for anything he wanted. While performing a task for an IT company, I recalled clearly that it took me on average 15 minutes to transfer basic information found on an invoice to the computer. This tedious and time-consuming experience made me wonder if there was a faster way for us to transfer information from paper to our PCs.
At that time, there were not many businesses which could afford to let their accounting and finance staff spend an entire day performing data entry due to high employment costs and inefficiencies resulting from menial tasks such as data entry. Most business owners considered this a bad return on investment (ROI) since accountants or bookkeepers could easily access the hard copy records. Consequently, most bookkeepers opted for the easier route of entering a few words to show accountants that a particular transaction has been performed. Although this avoided the costs incurred from micromanagement, bookkeeping back in those days was oversimplified, such that bookkeepers were often deemed as "unqualified or lazy accountants".
In the last four years, with the onset of cloud technology which has automated data entry, micromanagement of finances has proven to be a good ROI for business owners. One good example is the use receipt bank to scan and analyse bills and receipts so that bookkeepers do not have to spend 15 minutes or more to enter all detailed information from paper to PCs. Customers can also see the actual copy of each receipt attached to each transaction in accounting systems like Xero or Intuit QuickBooks Online, giving rise to savings of at least A$100 per month for database storage management. Another advantage of cloud accounting is that it gives business owners, employees and customers real-time access. My clients can access receipts from the past three years of car insurance payments in one click while negotiating with their insurers, enabl ing them to make informed decisions on the spot.
The micromanagement of finances is once again becoming popular, and business owners should expect their bookkeepers to embark on cloud technology to ensure that bookkeeping is done effectively and efficiently. I am never a big fan of posting "ghost transactions" or classifying 80% of transactions as general expenses. I always aim to present my customers with a set of detailed financial records that gives them a complete understanding of their businesses. Therefore, if you feel that our detailed and meticulous micromanagement style suits you and your business, let us help you to understand your business better!
Newsletter
We package up the most-read B2B Magazine stories and send direct to your inbox. Subscribing is the easiest way to keep up, in one hit.
You can contact Tailored Accounts at (02) 6169 5196 or [email protected]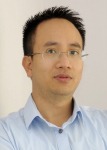 Harry Hoang is Tailored Accounts Executive Director
M3 Building, Level 1, Suite 127, 24 Lonsdale Street, Braddon ACT 2612 Australia
T: (02) 6169 5196 | M: 0434 196 607 E: [email protected]
| www.tailoredaccounts.com.au