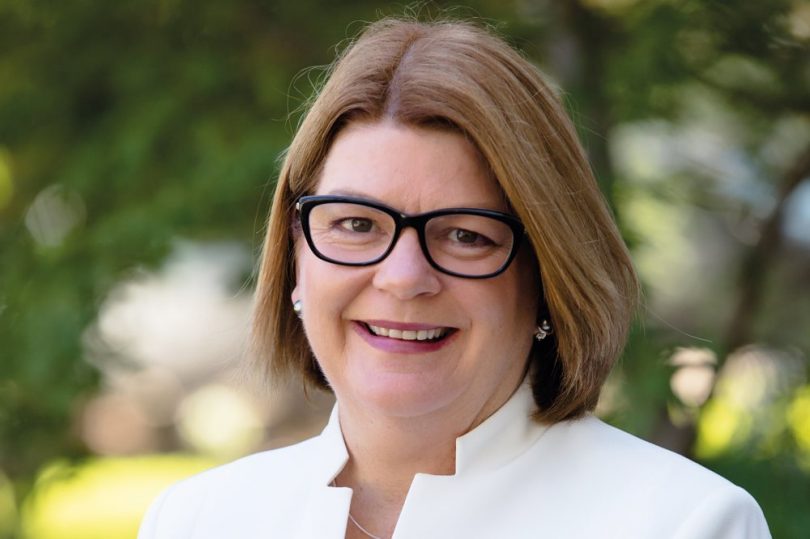 Last month I shared with you an overview of all the positive things the ACT economy has going for it at the moment.
And certainly, the signs do look good.
However, some industries are going through ups and downs and the experience of each individual business can be very different.
For example, ABS figures released in August last year reported that annual retail turnover in the ACT grew by 6.9 per cent, almost triple the national annual growth rate and the strongest result across all jurisdictions.
By December 2016, the ACT had the largest decline in retail trade in Australia, but in January we were once again the best performer.
Unfortunately, statistics don't tell the actual story of business experience and Australia has seen some major retailers go under in recent months. Plenty of pundits are predicting ongoing tough times for the sector.
Challenges for retailers include international competition and there is pressure to keep prices low even though gross operating profits are falling.
To keep afloat, retailers are cutting costs, which often includes cutting staff.
Anecdotally, some ACT retailers are telling us these figures don't reflect their reality.
Recently a local business told me that a significant issue is delays in payment of invoices.
A few weeks after this information was shared with me, the Sydney Morning Herald ran a story on this phenomenon and its impact on businesses.
It suggested that Australian mid-sized businesses owe $8 billion in outstanding payments to suppliers and more than $2 billion of this is currently overdue.
Global research firm RFI conducted a survey of mid-sized businesses and found they are unable to reconcile almost one third of their supplier invoices at least every other month.
The problem has reached such endemic proportions that it recently became the focus of the Australian Small Business and Family Enterprise Ombudsman's (ASBFEO) first ever self-initiated inquiry.
ASBFEO, in partnership with the Small Business Commissioners in New South Wales, Victoria, South Australia and Western Australia, and in association with the Council of Small Business Australia and the Australian Institute of Credit Management, conducted an inquiry to examine payment times and practices in Australia.
Its final report was presented to the Minister for Small Business, the Hon. Michael McCormack MP last month.
According to ASBFEO, the issue is not just contained within a single industry sector; it appears to have become a systemic problem in Australian corporate culture and throughout the Australian economy.
The impact is most strongly felt by small businesses as they have limited, if any, cash reserves and need their anticipated income to
maintain solvency.
Data from the Australian Securities and Investment Commission (ASIC) says that inadequate cash-flow is the leading reason for business failure.
However, evidence indicates that larger businesses are using their bargaining power to extend their payment times to their suppliers while reducing or keeping the payment terms for their customers shorter.
The result for SMEs is that they are having to rely on short term lines of credit to cover any cash flow shortfalls created by this approach.
Delays in payment are also passed downstream, SMEs are often forced to pass on the delay in payment to their own suppliers as well as delay payments for other obligations, such as superannuation, and while this is not recommended it is a reality for some.
Of course, the real risk is that one of the businesses in the chain goes bust and others never get paid – putting everyone's sustainability in the balance.
In response, the ASBFEO has made a series of recommendations, including a call for national legislation which sets a maximum payment time for business to business transactions.
Canberra Business Chamber welcomes the recommendations of the ASBFEO review and looks forward to working with stakeholders to find local solutions that help ensure businesses of all sizes can continue to operate, employ and grow.
Robyn Hendry
CEO
Canberra Business Chamber
Join us for our 2017 Federal Budget Breakfast where a panel of insiders will analyse all the ins and outs of the Budget and what it means for business in Canberra.
2017 Federal Budget Breakfast
Date: Wednesday 10 May 2017
Time: 7:30 am to 9:00 am
Venue: The Great Hall, Parliament House
Register: www.canberrabusiness.com