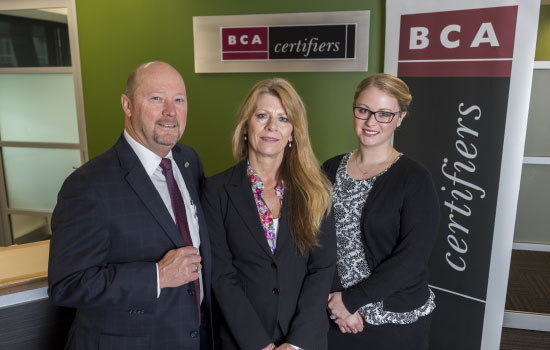 The building approval and certification process can be both confusing and frustrating. It's a complex field of stringent rules and regulations that requires expert and professional advice to ensure a project is fully compliant and avoids costly delays.
BCA Certifier's are a Canberra based team of industry experts who go 'above and beyond' in assisting clients to obtain building approvals. With over 17 years of industry experience, BCA's building certifiers and surveyors remain up-to-date with the latest changes to regulations in the building approval process to help fast track all types of construction projects.
BCA Certifiers specialise in the assessment and certification of detailed and complicated commercial projects as well as small residential developments. The organisation's aim is to provide assistance with projects from conception to construction and in all phases of compliance and assessment of documentation. They aim for a smooth and cooperative process, providing attention to every detail and great communication right through to project completion.
BCA Certifiers approach to service delivery very much aligns with OPC's. It took a major server crash which disrupted business for nearly 3 months for BCA to realise how critical its IT was to business operations, and to go 'searching for some real help'.
OPC now delivers a fully managed IT service, and as Julie Lenarduzzi, Group Operations Manager for BCA, says "our experience with OPC has been nothing short of fantastic". Part of that solution has been installing a new Dell server which has been faultless and that, along with OPC's proactive monitoring, has taken the worry out of support. Julie adds, "everything just works and we can get on with business".
Another great example where an OPC client has confidence to leave it to us
Building Certification & Approval Building Surveying BCA Audits & Consultancy Advice www.bcacertifiers.com.au Canberra – Newcastle – Brisbane Est. 1998
For more information on how OPC can revolutionise your business, contact the team on 1300 788 616 31-37 Townshend Street, Phillip ACT 2606 www.opc.com.au