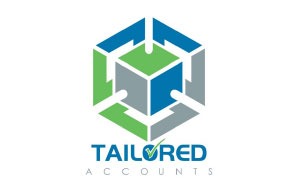 Here are a few tips to get all bookkeeping tasks lined up for the year-end festive season:
1. Payroll: Payroll mistakes are most common during holiday seasons as some business owners are left to process payroll manually when their bookkeepers or accountants have gone away. To avoid payroll mistakes:
* Get your staff to apply for leave in advance, so you can get your bookkeeper to make scheduled payments when they go away;
* Prepare a payment schedule leading up to the festive period. If something happens, you can still log in to your account and adjust the payment;
* For unusual transactions, consult your payroll expert to avoid unnecessary legal involvement.
2. Accounts receivable: If you don't manage your cash flow well during the festive season, you may find yourself having insufficient funds in your bank account. To avoid such a situation:
Newsletter
We package up the most-read B2B Magazine stories and send direct to your inbox. Subscribing is the easiest way to keep up, in one hit.
* Don't send invoices on 31st December as they will not be paid by 28th February, especially if you have recurring income. Issue your invoices by 10th December and attach a personal letter with the invoices to explain that you are trying to help organise payments;
* If your clients have debt that is 60+ days overdue, advise them to pay off the debt using credit card (waive credit card surcharge) or offer them a 5% discount for the amount of outstanding debt;
* Make sure your cash reserve is sufficient to cover your employees' salaries for at least two months.
3. Accounts payable: The relationships you build with your suppliers are key to your business' success. To keep your suppliers happy:
* Send a polite letter to all your suppliers and request them to send you bills before 10th December. All bills received after 10th December will be paid after the festive season. This practice also assists your bookkeeper to plan ahead for creditor payments;
* Don't pay 20 days before the payment due date, use the automated scheduled payment function instead;
* Negotiate with your key suppliers a payment plan, such as paying through credit card to hold your cash for an extra 30 days;
* Prepare for large payments right after the holiday period, make sure you have those items in your cash flow forecasts.
You want to start the new year with lots of positive energy and confidence to have a smooth year ahead. Here at Tailored Accounts, our team of experienced bookkeepers and accountants can step in to provide
support when your bookkeepers or accountants are away. Call us at 02 6169 5196for more information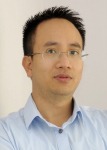 Harry Hoang is Tailored Accounts Executive Director
M3 Building, Level 1, Suite 127, 24 Lonsdale Street, Braddon ACT 2612 Australia
T: 02 6169 5196 | M: 0434 196 607
E: [email protected] |www.tailoredaccounts.com.au