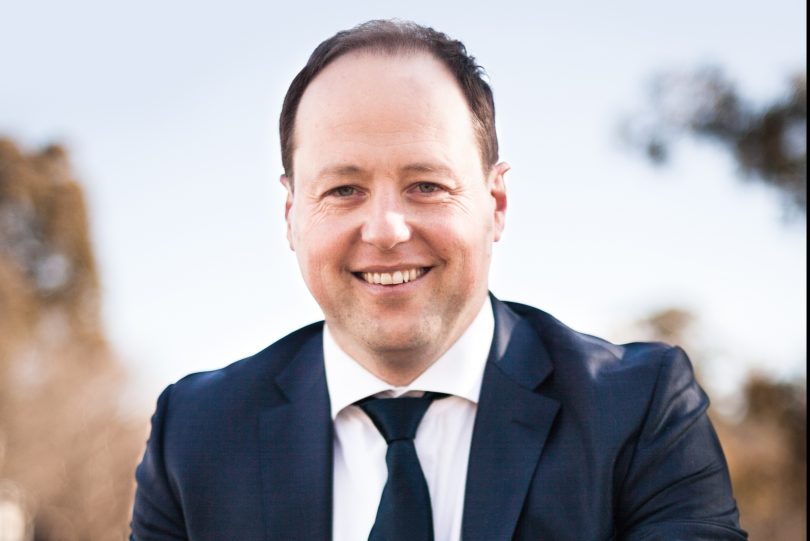 Our relationship with money has changed. Once upon a time we were paid in cash, spent with cash and if we didn't have the cash, we didn't buy it. It was very simple. And while tap'n'go card transactions make payments easy and fast today, managing your financial life has probably never been more complex with rules around investment, superannuation and tax a journey too difficult for many Australians to contemplate.
Luke Smith is a financial adviser and founded Envision Financial Services, based in Phillip, in 2016.
He's been working in the financial services industry since 2000 and has been providing advice to clients since 2004. In 2012 he was named Risk Adviser of the Year by his licensee, Financial Services Partners, a national financial planning group.
Not all financial planners are the same. Luke is the kind of adviser that likes to make sure his clients know that, despite the complexity, they have, real and actionable, options to help them make the most of their financial opportunities. That idea, in fact, is the base for him starting Envision.
"I hate to waste anything. Waste is frustrating, be it a waste of time, effort, money or opportunity. It's not until you find out after the event that you either regret your decision, you wish you had done it another way or find that there was a lower cost or more appropriate option. But how do you find out? It's through seeking financial advice," said Luke.
From experience, Luke has found that when you help clients talk about their financial goals every day, you see re-occurring themes that present themselves time and time again.
Newsletter
We package up the most-read B2B Magazine stories and send direct to your inbox. Subscribing is the easiest way to keep up, in one hit.
"Time and time again I find it starts with people's expectations – they put themselves into a box, limiting their thinking about what they can and can't do. Without understanding their options, they don't make the most of their options," explained Luke.
Here are Envision Financial Services five most common tips and traps around people's relationships with money:
1. Feeling smart enough to go it alone –
you make a big financial decision by yourself and it turns out to be the wrong one. It not only takes a financial cost but is personally frustrating.
2. Deciding who makes the decision –
if you're in a relationship or are married, one partner may take on managing the finances. Without setting out your goals together, in my experience, you never both end up where you want to be.
3. Now versus later –
increasingly we live in a world of instant gratification. Sometimes it's better to make a decision now – like setting a retirement goal – the more time you have on your side the better.
4. Holding no regrets
just about everything we do in life has a financial consequence. It could be painting, installing a new kitchen, buying a car or taking an overseas holiday. Because money isn't the main goal, people fall into the trap of making decisions by default, not design. This sometimes results in regret because they didn't think about the bigger picture.
5. No decision is still a decision –
not making a decision about your financial life is still a decision, it's a decision to not set your goals and plan for your future. Envision Financial Services is based on referrals and relationships.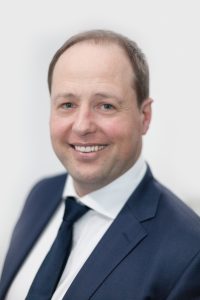 "Our clients refer a person they know to us because we have done something for them that has represented value in helping them envision their financial life. It may not even be monetary; it could resolve a problem, provide information, identify their options or remove the dreaded 'I told you so' moment from a relationship. This way one person is not blamed for something that happens. We value the referrals we get because someone is willing to put their own reputation out there to share ours. We think a referral is the greatest compliment we can get," Luke said.
Envision Financial Services is created on four values that are shared on their website – 'Easy to understand', 'Reliable', 'Accessible' and 'Convenient'.
"I chose these four values because they represented to me what I believe good advice should be. Financial advice should be easy to understand. You should never make a financial decision based on information you don't understand. To me being reliable means we deliver trusted advice to help clients reach their specific goals. Being accessible and convenient is about being available to clients. If a client wants to talk to us we should be available – we even keep some after hours appointments open because we know sometimes it's the only time people can meet with us because life is so busy," Luke explained.
Luke also believes in making the most of what technology has to offer.
"We try and make things as simple as possible and have embraced technology in an attempt to streamline our service offering and make the most out of the time that we have with our clients. If I can save people the commute to our office during the day, that's great. In this day-and-age we all have smartphones, tablets and access to the internet that can all work in our favour for things other than playing Angry Birds or Pok mon, so let's use them! Let's have them work for us so that we can get the most out of the time we have. I am not saying that we don't have to get together face-to-face, we do, and it will remain the cornerstone of any partnership. But, like most things, it has its time and place. We have clients in their 70s that Skype us more than they call us which is great," Luke shared.
Envision Financial Services offers more than just financial advice. As a holistic firm, they aim to ensure that clients have all of their financial and planning matters addressed. This could be putting them in touch with other professionals, from accountants to lawyers, depending on what they already have and what they need. Envision have a network of businesses that form part of their team to ensure clients are able to achieve their objectives.
"Something we say on a regular basis in meetings is 'you don't know what you don't know', and it applies in most client situations. It's only when someone points out what you don't have, or an option you are missing, that you then take action to make a change. We also work closely with a range of other businesses to be able to remove worry and concern for our clients. This, in turn, should result in piece-of-mind. If we can help them with something else by putting them in touch with a third party, that's part of our role," Luke stated.
As a Self-Managed Superannuation Fund specialist, Luke is able to offer clients a range of superannuation options specific to their situation.
"A superannuation fund is a lot like a car in many ways; you don't need a Ferrari to deliver bread. Just because your friend has a specific fund, does not mean that it may be right for you. We can help you make that decision," Luke said.
With the changes in legislation that were proposed in the last Federal Budget, it is getting more and more important to start early as the Government make it harder and harder to get money into structures such as superannuation. Luke finds that taking a greater interest in your superannuation at a younger age allows you the opportunity to benefit from the old adage of 'time in the market not timing the market'.
Protecting individuals and their businesses is a key part of Envision Financial Services offering.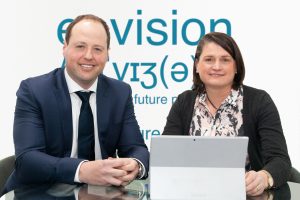 "We work with both parties to ensure their ability to achieve their financial objectives aren't hindered by events they can't control. Personal protection, as well as business cover, are as important as superannuation, business growth and savings plans. They are all related as they are tied to the individual at some point. We offer a range of risk protection options and are able to use a wide range of risk providers to ensure that we can place the right person with the correct provider. Buy ,Sell and Key Man cover for business owners or income protection and Trauma cover for individuals. Everyone has different needs and it's about finding out what's most important, that allows us to structure the cover correctly," Luke said.
Envision Financial Services offers financial planning advice on superannuation and self-managed superannuation, investments, retirement, personal insurance and business insurance.
Luke finds that many of his clients already know what they want to achieve and have some ideas about how they can achieve it.
"At Envision, our role is to work with our clients to get them to identify potential roadblocks and help them explore their options when putting in place near and long term strategies. As the tagline on our website says 'Let the future be yours'; we want that for our clients," Luke concluded.
Ph: 02 62604749
Mobile: 0413311999
Skype: lukesmithoffice
PO Box 60 Dickson, ACT 2602
Suite 2, Level 1 44-52 Townshend St
Phillip ACT 2606