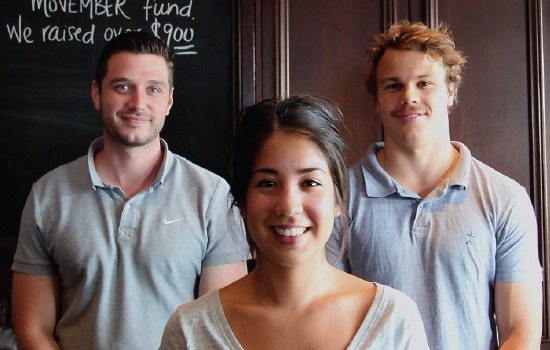 After its establishment in 2001, Edgar's Inn has emerged as an integral piece of the Ainslie and indeed the wider Canberra community. What began as an uncomplicated corner pub with only a handful of staff has grown into a local staple; employing over 30 people for 7 days of breakfast, lunch and dinner.
The uncomplicated and unassuming setting and service that defined Edgar's in the early days still remains. The day begins with an assortment of breakfast options, coffee and fresh juice. In the afternoon, Edgar's becomes the perfect lunch and function venue, offering a list of snack options, share plates, pub grub or desserts, as well as wine, beer, spirits or soft drink. The Inn has you covered for sport all year round, with three big screens covering all of the major events, or alternatively you can relax in the beer garden with live music on Sunday afternoons.
Winning the AHA award for 'Best Local' four years in a row is testimony to the atmosphere Edgar's wishes to create; a home away from home, combining a consistent and high quality product, served with a smile in an unpretentious and laid back setting.
According to manager Wes Heincke however; "Edgar's Inn has been voted the best local because we have the best locals." When you walk into Edgar's Inn, it is clear that the atmosphere and the camaraderie that is shared between the staff and the customers is indeed a reflection of the affable Ainslie community. Wes goes on to add that, "It's a community that has embraced us for the last 14 years" and Edgar's embraces its customers in much the same way."
Having already acquired a regular customer base and a rapport with the locals, the question is where to from here. "Moving forward, it's about growing but also remembering the foundation and the people that helped get us to this point."
According to Wes creating an environment people want to be a part of is an ongoing process and one that certainly does not happen overnight.
Above all however he notes that, "The popularity of Edgar's is an overall reflection of just how good Ainslie shops are compared to other local shopfronts in the ACT."
Edgar Street, Ainslie Phone: 6257 5488 www.edgarsinn.com.au