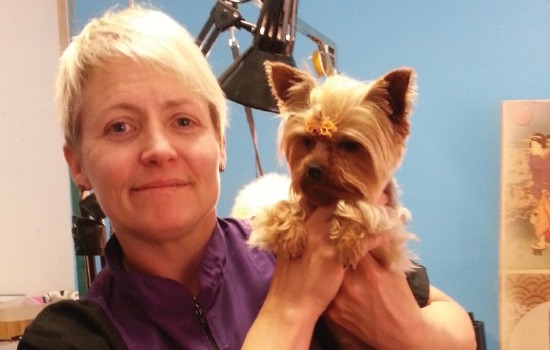 For over three years the staff at Dog's Best Friend at the Ainslie Shops have been grooming and pampering pooches, and are excited to announce they will be opening a second salon in Yerrabi Gungahlin.
The new salon is called Wolfy's V.I.P, named after owner Kate Herlihy's beloved Maltese, Wolfy, who passed away last year at nearly 20 years of age.
"Wolfy's will offer the same high standard of grooming with some other services not previously available, such as doggy massage, mud baths and paw-de-cures," says Kate.
It will also offer a luxury day minding service and In-Home Pet minding service, covering all of the North side.
While at Dog's Best Friend, the team of six, comprising of pet stylists, dog trainers, vet nurses and industry professionals will continue to offer high quality service to meet all your pooches needs.
With Summer upon us it is important to keep your dog cool, a groom-out is perfect for breeds like Samoyed and Golden Retrievers because it removes the dead, thick under coat.
Nervous or aggressive dogs are not a problem, as the staff are highly trained in behaviour, which means that they can create a stress free environment for your best friend.
"You can trust that we'll treat your pets as if they are our own," says Kate, "Our aim is to provide each dog with the best possible care based on 12 years of industry experience."
Kate says that they are proud to provide this service to the people and pets of Canberra.
"We love the lifestyle and location at the Ainslie shops. We have come to know the locals in the area and really enjoy the relaxed atmosphere," says Kate.
"We're excited to get to know the lovely people of Gungahlin when Wolfy's opens."
For information or advice about your pet please feel free to call the team at Dogs Best Friend on 0410467850, or
Wolfy's V.I.P on 0424567526
and we will be happy to assist you in getting your pooch looking their very best.