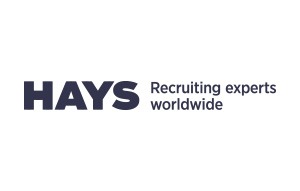 Australia's economy is maintaining momentum and consumer confidence is strong heading into the busy end of calendar year period, fuelling an active jobs market.
The Westpac-Melbourne Institute consumer sentiment index rose 1.9 per cent to 110.3 in November, close to the previous 2013 peaks in March and September.
Consumer sentiment is being buoyed by low interest rates, rising house and share prices, and relatively stable unemployment. This bodes well for the retail industry over Christmas and the New Year.
But how is demand for professional services such as accounting, financial planning, architecture and legal holding up? We're seeing high-skills remain very much in demand. According to the Global Skills Index, in Australia the labour market is still not producing the right skills pipeline.
Furthermore, vacancy activity is expected to increase in accountancy and finance since firms are keen to secure candidates who can start early in the new calendar year. Candidate levels have risen and people are increasingly confident to enter the jobs market if they are not happy in their current role. This is an indication of increasing confidence overall.
In architecture candidate levels remain consistent. Given the project nature of the industry, we have seen an increase in the number of temporary and contract roles as employers look to maintain flexibility through project specific support.
Legal firms are currently favouring long-term contract roles as opposed to permanent positions. At the senior level within professional practice, employers are preferring candidates with a portable practice. Mid-tier firms are winning more work as they are generally far more competitive than top-tier firms when it comes to cost.
Given the pockets of specific skills shortages that exist, we advise you to partner with an expert recruiter who will meet your hiring needs.
Recruitment is a people business and at Hays we're passionate about creating valuable relationships with everyone we work with. We want to make sure you find the right employees, the ones that fit with your company culture and tick as many boxes for you as possible. We look forward to working with you to help you grow your business.
Jim Roy regional director 5th Floor, 54 Marcus Clarke Street, Canberra T 02 6112 7663 | F 02 6257 6377 E
[email protected]