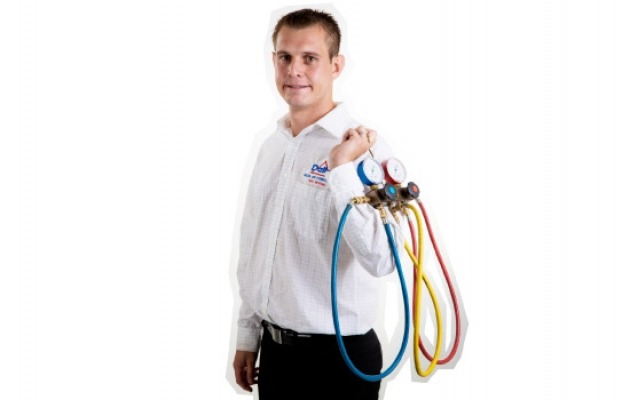 Delta Air Conditioning and Heating has been located in the Canberra region for 40 years and is a successfully operated family business run by David and Christine Oxford. Their son Paul, a fully qualified air conditioning and refrigeration mechanic who also helps in the day to day running of the business, looking after sales and service enquiries, is in his tenth year with the business. Over the years Delta has supplied heating and cooling solutions for a wide range of satisfied residential and commercial business clients, many of whom have remained loyal service clients throughout the years.
AUTHORISED DEALERS
As an "Authorised Specialist Dealer" for Daikin, one of the leading air conditioning manufacturers in the world ensures that Delta can source the highest quality equipment which has the latest technology inclusions at very competitive prices.
AFTER SALES SERVICE
Delta prides itself with its after sales service. An annual maintenance program is offered to all new and existing clients. Delta's fully qualified service technicians carry out these services in a tidy and professional manner, also completing any warranty work or repairs that may be required. Special rates and discounts apply to regular service contracts.
INVERTER DIFFERENCE
Newsletter
We package up the most-read B2B Magazine stories and send direct to your inbox. Subscribing is the easiest way to keep up, in one hit.
Daikin Inverter air conditioners are more powerful and more energy efficient than conventional, non Inverter models. Conventional air conditioners operate at a fixed speed, delivering a fixed amount of cooling and heating. A Daikin Inverter has advanced technology that operates more intelligently.
The principle is simple: Inverters adjust the power to suit your actual requirements – no more, no less. The Inverter continually adjusts its cooling and heating output in accordance with the temperature in your home. When the desired temperature is reached the Inverter technology ensures that it is constantly maintained
– keeping you comfortable and at the
same time running more efficiently.
Paul Oxford
10/45 Tennant Street,
Fyshwick,ACT 2609.
T:(02) 6280 4211
F:(02) 6280 6949
W: www.delta-air.com.au