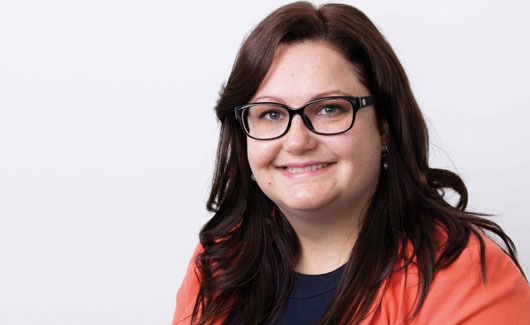 In early July, Canberra's leading relationship lawyers proudly announced the appointment of Rebecca Tetlow as Partner of the firm. Rebecca joins founding Partners Julie Dobinson, Phil Davey, Lois Clifford and Di Simpson in leading the award winning firm.
Rebecca has been with the firm since 2012 and played an integral role in developing the firm's Wills and Estates practice. As Canberra's only Accredited Specialist in Wills and Estates (NSW), Rebecca's knowledge and expertise in this area are unmatched. Rebecca thoroughly understands the importance of providing thoughtful and considered advice, ensuring her client's wishes are clearly planned, stated and executed.
When asked why this is important, Rebecca stated her experience has shown her there is no such thing as a "one size fits all" approach to estate planning. Rebecca explained that, "each client has a unique set of circumstances – with their own family dynamics and personal priorities and values at play. One of the aspects of my job that I enjoy the most is listening to clients about what is important to them and then working with clients to find the solution that is best for them."
Rebecca also builds strong relationships with other professional advisors, who consistently recommend new clients to Rebecca for her expert advice. "I strongly believe in the importance of working closely with a client's other professional advisors – such as accountants or financial advisors, to ensure that my clients get the best outcome," she said.
Rebecca's passion for relationship law extends to her growing practice in elder law issues, where she is currently the Chair of the ACT Law Society's Elder Law and Succession Law Committee. Rebecca said that in her practice, she has been saddened to come across a number of instances of abuse against elderly people. "This is a troubling issue that, as a society, we are only just starting to grapple with. I want to see all members of our community, including seniors, valued and protected. I hope to contribute, in some way, by assisting with the response by law makers and the legal profession," Rebecca said.
DDCS clients and the firm itself, will benefit from the expertise, leadership and commitment to client service excellence that Rebecca provides. As Partner, Rebecca looks forward to contributing to and strengthening the firm's existing legacy, particularly in the areas of Wills, Estates and Elder Law.
Newsletter
We package up the most-read B2B Magazine stories and send direct to your inbox. Subscribing is the easiest way to keep up, in one hit.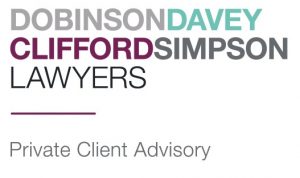 Rebecca Tetlow can be
contacted on (02) 6212 7600 or
[email protected]
18 Kendall Lane,
New Acton, Canberra
phone (02) 6212 7600
[email protected]
www.ddcslawyers.com.au