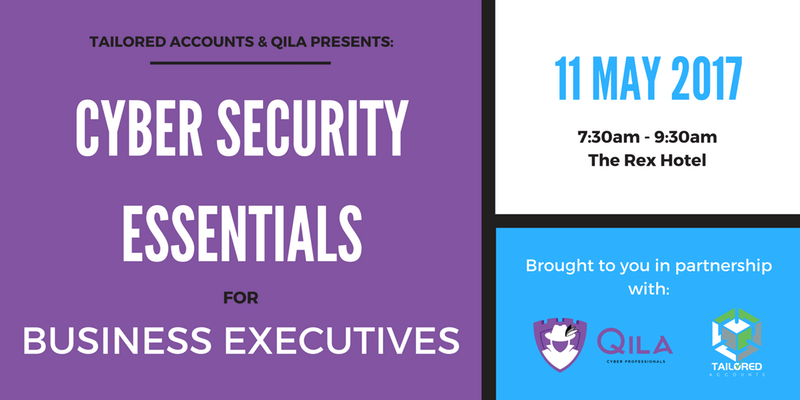 Join Tailored Accounts for a special breakfast with our partners, QILA Cyber Professionals.
Newsletter
We package up the most-read B2B Magazine stories and send direct to your inbox. Subscribing is the easiest way to keep up, in one hit.
Cyber Security has become an essential component to business stability and longevity in today's business landscape. However, at Tailored Accounts, we know that it can be difficult to find reliable, relevant information about the must-knows of Cyber Security – and understanding I.T. jargon can be impossible!
Your security is important to us – so we have done the hard work for you and found experienced, reputable professionals in Cyber Security to bring the essentials to you.
We have partnered with QILA to give you, our valued clients, an exclusive insight to what cyber security means for businesses today. They will run you through the essentials of practicing good cyber hygiene in your workplace, leaving you less suseptible to cyber crime and malicious hackers, and better able to focus on what you do best!
This event is essential for versatile businesses operators. Seats are strictly limited, so get in quick!
You can learn more about QILA Cyber Professionals by visiting their website – www.qila.com.au.

CLICK BELOW FOR MORE INFORMATION AND TO BOOK: