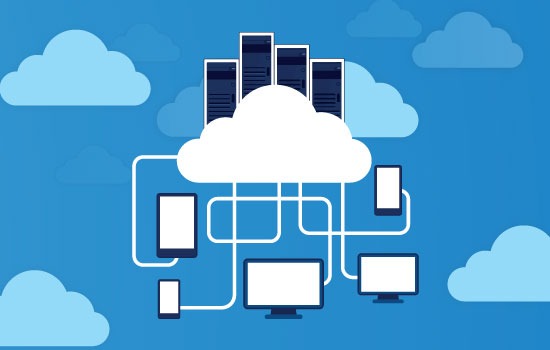 Technology has transformed business and industry more in the last 20 years than the previous 200. In existence for around 25 years, the internet has been responsible for the greatest amount of disruption – and opportunity seen since the industrial revolution.
When the way we communicate, interact, organise, and shop changes fundamentally, the way we do business or run our business must adapt as well.
More and more businesses today are choosing to partner with external solutions to address business problems. There's a real demand for more collaborative tools and services and the rise of cloud based offerings demonstrate that working in the cloud is the ideal way to drive up efficiency and productivity.
Newsletter
We package up the most-read B2B Magazine stories and send direct to your inbox. Subscribing is the easiest way to keep up, in one hit.
"Some of our clients that have switched to cloud based accounting systems are seeing measurable increases in productivity." says RSM Bird Cameron's Canberra director of business solutions, Andrew Sykes. "This works two ways, because as their advisors, our access to a cloud solution means no extra data entry or trying to wrangle files from different accounting packages. We're spending less time with accounting data and more time providing strategic advice. So our clients receive a greater amount of service for their fees."
There are a number of cloud based accounting services available, RSM Bird Cameron chose Xero as it is a visual dashboard for business with powerful financial decision making tools.
"Xero works everywhere, our clients can send an invoice from their smartphone while on site, log in from any computer anywhere and see an up-to-the minute financial position. They can also let their staff claim expenses where and when they incur them. Say, for example a salesperson buys a client a coffee, they can take a snapshot of the receipt with their phone and the expense is automatically entered, categorised and flagged for approval," says Andrew.
A recent Forrester survey shows that more than 56% of software decision-makers are using or would use software-as-a-service (SaaS) offerings to replace or complement their existing collaboration technology.
Cloud based software provides businesses with a totally new experience of integration. Gone are the days of exporting and importing files or connecting to local databases to transfer data between applications.
This new way of procuring and plugging together software means that integration is done vendor-to-vendor, eliminating integration headaches for the customer. This opens up huge opportunities for efficiencies in how businesses work and how they manage their accounts.
"At RSM Bird Cameron, we pride ourselves on providing professional and cost effective accounting services to our clients. We are therefore proud to partner with Xero, and are excited about the savings and benefits of Xero for your business."
One of the benefits here is that simply by 'doing', accounting details are being automatically entered. For example, a field service technician is using a mobile job management application that has been connected to Xero. Without any knowledge of Xero or accounting, the technician's actions on the job have created sales invoices in Xero for the accounts staff to review and email out that same day.
This results not only in faster, more efficient processes, but more accurate ones too. There is one single source of data, no paper forms to be keyed in with the possibility of mistake or loss.
A business today can utilise a wide range of cloud based software applications that work with Xero, delivering all the business software functions you might expect: point of sale, CRM, job management, inventory and advanced tools such as advanced reporting, benchmarking etc.
It is not purely a numbers game however – a key focus is the quality of the applications that connect to Xero. Since cloud based software applications connect direct, Xero supports their customers jointly, and work together to ensure the integrations between software partners and Xero are the best possible.
The beauty of Xero is you can invite a number of trusted people such as your accountants, to collaborate online. No more cumbersome transfer of data that can be corrupted or is out-of-date.
Why people love Xero:
* Automated daily bank feeds
* Fast, simple and customised invoicing
* Available anytime, anywhere you're online
* Real-time collaboration with your advisors
* Safe and secure
* Dashboard gives a clear financial overview
* Awesome support at no additional cost
* No installation or IT maintenance required
* Pay as you go and no up-front costs
RSM Bird Cameron will be running a series of introductory sessions highlighting the key benefits and aspects of thissoftware from between Tuesday 10 and Thursday 12 September.