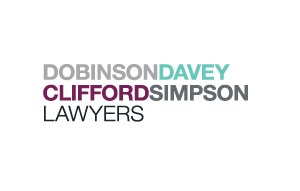 In 2003 Australia ratified the Child Protection Convention. This Convention is also known as the Convention on Jurisdiction, Applicable Law, Recognition and Enforcement and Co-operation in respect of Parental Responsibility and Measures for the Protection of Children.
The Child Protection Convention provides for the personal protection of children and for the protection of property of children.
While the Convention was signed in 1996, it did not come into force until 2002. It is only recently that a significant number of countries have become parties to it, including Sweden, Portugal, Russia, Spain, the United Kingdom, and New Zealand. As a result, the Convention is now being used much more frequently than in the past. This also reflects the global nature of family law.
Why is this a relevant and important Convention in a financial context?
The Convention may be directly relevant to children who own or are entitled to claim ownership of assets located in an overseas country. The Convention is part of Australian law through the Family Law Act 1975 (Cth). As a result, the family law courts can make Orders where a child on whose behalf an application is made is habitually resident in Australia or present in Australia but habitually resident in a Convention country (with some conditions).
A case called Flemming [2012] FAMCA 985, was decided by Justice Benjamin of the Family Court of Australia. The Court was asked by the children's mother to make Orders for a "property protection measure" for three children aged 15, 14 and 12. The relevant property was the proceeds of a life insurance policy that had been held by their deceased father. Those funds were held for the children (who were the beneficiaries of the policy) by an overseas insurance company. The insurance company was only prepared to release the funds to the mother if she had a Court Order naming her as guardian for the children in respect of the insurance payout. The country in which the funds were held was a party to the Child Protection Convention.
The mother therefore sought Orders for property protection measures pursuant to section 111CK of the Family Law Act (implementing the relevant part of Child Protection Convention). The Judge made Orders appointing the children's mother their guardian in respect of the insurance payment and giving her the power to hold the monies on trust for the children and then pay the capital and interest to the children on them attaining 18 years of age. The Orders then allowed the mother to secure the funds, invest them in Australia and hold them on trust for the children.