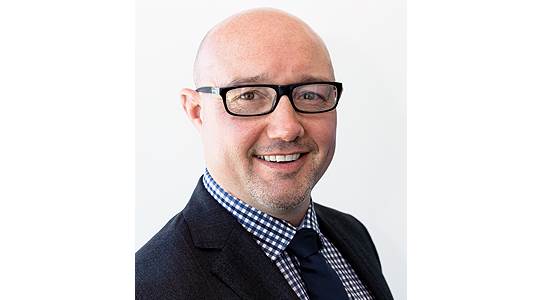 A competitive salary and impressive work-life balance sound ideal but they aren't enough to keep your best employees.
According to our recent survey of 1,516 people, 61 per cent look for another job in order to secure more challenging or exciting work. This was followed closely by a lack of career development (60 per cent).
The opportunity to improve salary came in third place (58 per cent) with work-life balance trailing in fourth (54 per cent).
Also cited were a lack of recognition or reward for completed work (43 per cent), a feeling that the current job feels routine and is stagnating existing skills (41 per cent), management's failure to communicate business objectives to staff (30 per cent) and not being involved in decision making (24 per cent).
These findings show people want to be challenged, they want new and exciting work, and they want the opportunity for their career to move forward.
Yet while employees are clearly crying out for professional development and challenging new tasks, a number of organisations simply aren't providing them.
Newsletter
We package up the most-read B2B Magazine stories and send direct to your inbox. Subscribing is the easiest way to keep up, in one hit.
Link career development to organisational goals
This is a prime opportunity to align the career development of an organisation's staff with the current and future skills it will need to achieve its goals. After all, 80 per cent of employees expect to be involved in projects that develop their skills and will help them move into a higher-level role.
Internal training, mentorships and stretch opportunities are other practical career development options worth considering.
So long as you've had one-on-one discussions with each employee about their career goals and direction, and can provide the opportunity to work on suitable projects, the benefits are mutual.
For instance, if a skill shortage is impacting your ability to source the people required for an upcoming project, you could consider upskilling existing staff in this area.
Technological change and the digitalisation of the workforce will also make upskilling your existing staff more important if you are to keep up with the rapid rate of change.
This includes artificial intelligence (AI) and robotics, which are expected to take over the routine and repetitive functions of a job, leaving staff free to focus on higher-level duties.
So why not link career development and the provision of new, exciting and challenging tasks with the organisation's overall goals? In talent management and retention terms, it clearly makes sense.
For more on developing and implementing talent management, join Hays director Kathy Kostyrko, Ben Neal, Partner at Price water house Coopers and Tanya Hammond, Director of Tailored HR Solutions, as they share their experiences at an event on 11th April. For details please contact me on 6112 7663 or [email protected].
Jim Roy, Regional Director of Hays in Canberra
A Level 11, 60 Marcus Clarke Street, Canberra
D 02 6112 7663
E [email protected]