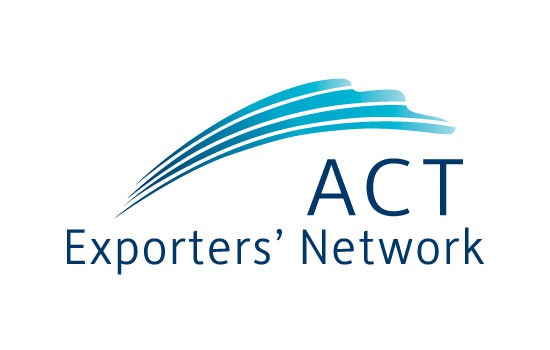 The 2014 ACT Chief Minister's Export Awards celebrate the excellence of our exporting industry.
We are a city of innovators and entrepreneurs and the fact that our exporting industry has grown by 10.7% over the last five years is testament to that.
The ACT Government's recent trade mission to Singapore was an important stage of the Canberra's business growth.
Three of the 2013 ACT Chief Minister's Export Award winners QuintessenceLabs, University of Canberra and Wildbear Entertainment (formerly Bearcage) were part of the recent ACT trade mission to Singapore.
The trade mission program is critically important for the Government and the ACT exporting industry to show that the ACT is open for business.
The 2014 ACT Chief Minister's Export Awards will be held at the Hyatt Hotel Canberra on Tuesday 14 October 2014 and once again there will be the opportunity to recognise and celebrate ACT companies that are globally successful.
Newsletter
We package up the most-read B2B Magazine stories and send direct to your inbox. Subscribing is the easiest way to keep up, in one hit.
The nominations period for the 2014 ACT Chief Minister's Export Awards commenced with the exciting news that Data pod, winner of the 2012 Small to Medium Manufacturing export award, had secured a $2 million contract with the Washington Suburban Sanitary Commission (WSSC), the seventh largest utility in the USA.
Only a month later Inland Trading Company continued the positive exporting news with a contract to supply wines to Singapore Airlines' first class and suites.
Inland Trading Company's exporting story began in 1996 when they exported 6 cases of wine to Singapore. 18 years later they export to 52 countries, supply wine to some of the world's grandest hotels and are a regular finalist at the ACT Export Awards.
A range of local businesses celebrated success at the 2013 ACT Export Awards, and these included:
*Agribusiness Award: Inland Trading Co (Aust) Pty Ltd
*Business Services Award: Northrop Consulting Engineers
*Creative Industries Award: Bearcage Pty Ltd
*Education and Training Award: University of Canberra
*Environmental Solutions: XP Solutions
*Health and Biotechnology Award: Aspen Medical
*Information and Communication Technology Award: Seeing Machines
*Infrastructure and Construction Award: Windlab
*Small Business Award: eVALUA Pty Ltd
*Emerging: QuintessenceLabs
*ACT Exporting Government Solutions: Royal Australian Mint
*Exporting to Asia: IE Asia Pacific
The 2014 ACT Chief Minister's Export Awards will feature 12 National Award categories and 3 ACT Award categories. These categories include:
National Categories:
* Agribusiness Award
* Business Services Award
* Creative Industries Award
* Education And Training Award
* Environmental Solutions Award
* Health And Biotechnology Award
* Information And Communication Technology Award
* Manufacturing Award
* Minerals, Energy And Related Services Award
* Online Retail Award
* Regional Exporter Award
* Small Business Award
Australian Exporter of The Year Award
ACT Only Categories:
* Exporting Government Solutions
* Exporting to Asia
* Emerging Exporter Category.
Enter your export business in the awards
I encourage all local ACT exporting businesses to enter the awards. Previous winners and a range of case studies covering their achievements can be found at the ACT Chief Minister's Awards website, along with directions on how to nominate for the awards.
Nominations close on Friday 22 August 2014
http://www.australianexportawards.com.au
For more information on the ACT Exporters Network visit actexportersnetwork.com.au or call 02 6247 4199 The ACT Exporters Network is proudly sponsored by the ACT Government, Canberra Business Council, the Centre for Customs & Excise Studies and AusIndustry.