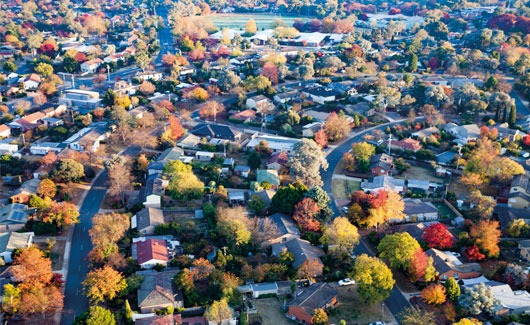 Is the Canberra Show good or bad for Canberra business?
Comment by B2B Magazine publisher Tim Benson
Ok, now, before you all get you knickers in a knot about me being a killjoy, let me state upfront that I'm a great supporter of the Canberra Show and will be attending to look at the animals, buy showbags, go on the rides and have a Dagwood dog (hope my personal trainer doesn't see this).
My question is: Is the Canberra Show a money spinner for local business? Arguably, people from outside of Canberra may come to the show to exhibit and work at the show and this could be a boost for hotels and restaurants. But do they really spend up big in Canberra or do they stay in their caravans at EPIC and self-cater?
Another boost to Canberra could be visitors from interstate that come as visitors to the show and spend money elsewhere in Canberra. I would imagine that this group isn't that great and that they probably drive in, go to the show, and then drive home – so probably not much good for Canberra businesses to turn a dollar.
Another possibility would be that Canberra businesses run booths, rides and food and beverage stalls at the Canberra Show and benefit in this way. But my gut feeling is that these are all probably pretty stitched up by vendors that travel to all the shows across the country. So not much opportunity there.
Newsletter
We package up the most-read B2B Magazine stories and send direct to your inbox. Subscribing is the easiest way to keep up, in one hit.
Maybe the Canberra Show has a strong negative impact on the hospitality industry in Canberra as it would draw masses of Canberrans away from local caf s and restaurants as they attend the show instead.
I would imagine it could also have a big impact on movie theatres, galleries and music venues (pubs and hotels) as many families would be pretty pooped after being out at the show all day and would consider that to be the 'one family thing we do this weekend'.
Taking it even further it would be interesting to look at retail spending during the Canberra Show as it may also drain the traffic out of our major shopping centres and local shops.
Regardless, I'll be off to the Canberra Show this weekend and will have a good time as usual. But spare a thought for those Canberra businesses that may not be so excited about a three day show that will suck up a lot of discretionary spending from Canberrans this weekend.
I'd love to hear your thoughts. Please use the comments section below.