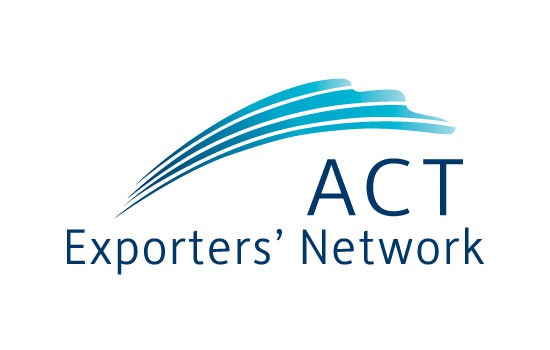 Recently 16 ACT companies and education providers returned from a Trade Mission to Jakarta, Indonesia.
Indonesia is geographically close to Australia and provides a wealth of opportunities. Importantly there is a large and growing consumer middle class. In the Asia Pacific the middle class is currently 525M people, and this is forecast to grow to 3228M by the year 2030.
Adam Smith, from Data pod said "The trade mission schedule met our commercial needs. In Jakarta there was a range of first class speakers from a variety of organisations that gave us a wealth of insightful data and opinion on the local market. For a relative newbie to Indonesia it was a great and comprehensive introduction. I am left in no doubt as to the potential for Australian-Indonesian trade to grow substantially if the right efforts are made now.
"On this Trade Mission in addition to the four education providers: ACU, ANU, UC and CIT,there was also 12 innovative knowledge intensive companies with world class offerings. I take this opportunity to showcase these 12 companies:
AC&A Architects Pty Ltd, is part of a network of professional architects and engineers involved in planning, design, documentation, project management and superintendence, that provides a factory based construction system utilising a patented prefabricated modular system.
AMSAT INTERNATIONAL manages international projects, provides technical capacity building services and provides access to Australian education and training.
Newsletter
We package up the most-read B2B Magazine stories and send direct to your inbox. Subscribing is the easiest way to keep up, in one hit.
The Citadel Group Limited (CGL) is one of Australia's leading professional and managed service providers with over 200 staff nationwide, and a $54million annual turnover.
Datapod is a leading engineer and solution provider of energy efficient data centre infrastructure products, professional services and technical support in Australia and internationally.
Gamma Vaccines is a vaccine development company founded in 2009 to develop a novel broad-spectrum "universal" flu vaccine suitable for human and veterinary markets.
Intelledox Pty Ltd is a leading provider of world-class software technology that challenges traditional approaches to document output management byre moving unrewarded complexity from document assembly; streamline cumbersome and often labour intensive processes and providing fit for purpose solutions to create significant business advantage for customers.
JCE Positive Outcomes is a registered training organisation which has been in operation since 1999. It specialises in Hospitality and Management, Commercial Cookery, Training & Assessments.
JP International is a vocational training provider specialising in hospitality, business and management.
Lipotek is an Australian clinical-phase biotechnology company with a focus on the development of novel vaccines and immunotherapies.
P J Dawson & Associates has worked in Indonesia since 1993 on projects concerning SME development, export, investment, commercialisation of government agencies and regional development for World Bank agencies and AusAID.
Random Computing is an award winning Australian ICT company est. in 1991, specializing in developing and supporting its own Diary Resource Management (DRM) system for Executives and Government (mobileX), e-Government Parliamentary Workflow System (ExecCorro) and Exchange and Domino Synchronisation (Sync-ED).
XP Solution's comprehensive product range is specifically designed for hydrology modelling, run off routing, dynamic and steady state hydraulics as well as many other engineering related applications.
Have you entered the ACT Chief Minister's Export Awards yet?
Applications close on 15 August, 2013 so make sure you get your application in on time! http://export awards.eawards.com.au/act/intro.php
If you are involved with exporting and international business, then please consider the advantages that being involved with the ACT Exporters' Network provides. To find out more information about membership of the ACT Exporters' Network and to take advantage of the benefits please contact Ellen Pope on 02 6247 4199,or
Email:[email protected]
Canberra Business Council on behalf of the ACT Exporters' Network welcomes the support the ACT Government provides this Network, as part of the Global Connect Initiative
The ACT Exporter's Network works with exporters from the Canberra region, to build opportunities in overseas markets. If you require assistance, would like to be involved in our events, or find out more about the Network, please visit our website (www.actexportersnetwork.com.au) or contact Ellen Pope,
[email protected]
canberrabusinesscouncil.com.au or 02 6247 4199