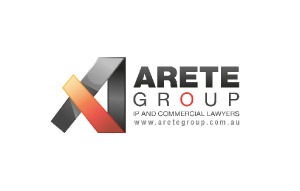 Do you know that the registration of a business, company or domain name gives you no substantive intellectual property rights in law?
Many businesses operate under the belief that the registration of a business, company or domain name gives them the exclusive right to use that name and provides a form of immunity against infringement proceedings brought by owners of registered trade marks. This belief is erroneous, and results in a large number of businesses defending trade mark infringement proceedings or being forced to re-brand (and without the intellectual property protection they thought they had).
Trade marks, business names, company names and domain names are four distinct systems of registration. Only trade mark registration provides a proprietary right in a mark, or an exclusive right to use that mark in respect of specified goods and services.
The registration of business names, on the other hand, is a largely administrative procedure aimed at providing a mechanism by which consumers and traders can identify trading entities.
We recommend any business operating with a registered trade mark check to ensure they are not inadvertently infringing 3rd party rights. This is cheaper and more convenient that being forced to re-brand. Specialist Trade Mark Attorney firms, like ARETE Group, can provide cost effective searches and associated advice.
Businesses with a registered business names, but without trade mark protection, would be wise to formally protect their intellectual property. Trade mark registration can provide monopoly style rights in a brand. Trade marks can be recorded as valuable assets on balance sheets and are capable of being licensed, sold and even used as security in commercial transactions.
Like the business and company name systems, there are no proprietary rights in a domain name. Although there are threshold criteria for the registration of certain domain names, registration does not involve a check to see whether the domain name is identical or similar to the registered trade marks of other traders. The registration of a domain name therefore does not amount to any proprietary right in that name, nor immunity from infringement of registered trade marks.
The law relating to trade marks can be difficult to navigate and often requires specialist services and advice.
ARETE Group provide a full suite of IP and trade mark related services, including providing trade mark strategies, conducting pre- filing searches, filing Australian and international applications (noting trade mark rights are on a 'per country' basis), attending to trade mark prosecutions / oppositions and enforcing rights in your brand. Contact us on 6162 1639 or go to www.aretegroup.com.au