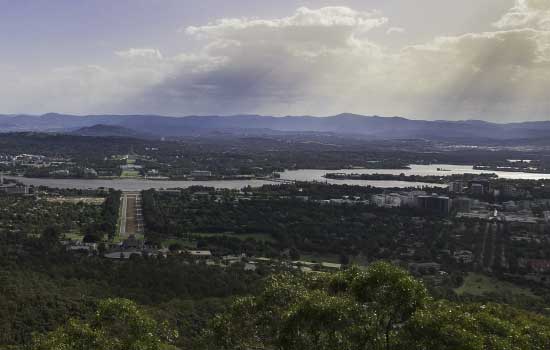 The latest Sensis business index report shows that business confidence in the ACT is at the highest levels in over a year and are above the national average. Small to medium enterprises are reporting improved sales profitability and wages, reflecting a positive attitude felt across the territory.
These results demonstrate that the ACT has now turned the economic corner. With the Federal Government no longer slashing jobs in the APS – and the personal assurance I sought from the Prime Minister that the worst is over – there has been a renewed sense of confidence in our economy.
The ACT Government has always maintained a positive attitude over the three years, investing in infrastructure and ensuring the economy didn't fall into recession. We have achieved this and as a result, Canberra is in a far better position now to continue its growth. We're standing up for Canberra, not talking the place down like the Liberals.
This renewed confidence is good businesses. With confidence on the up – there will be more opportunities across all sectors. There will be jobs created for our future generations and we will be able to attract interstate and even international investment. Our unemployment rate is one of the lowest in the country, thanks in to the efforts of the ACT Government and the business community to pick up some of the slack from the Federal public service.
There is always more we can do. Since becoming Chief Minister, I have already put in place a number of measures to better support the ACT's business sector.
Access Canberra is designed to engage directly with Canberra businesses and help them connect with the ACT Government. Already, Access Canberra has introduced legislation which removes red tape in the hospitality sector, and I'm sure there will be many more examples of this as the agency speaks directly to small to medium businesses and identifies further red tape reduction measures.
Newsletter
We package up the most-read B2B Magazine stories and send direct to your inbox. Subscribing is the easiest way to keep up, in one hit.
I also recently released the Government's second business development strategy Confident and Business Ready'. After the success of our first strategy, which saw the Government achieve all the goals and objectives, this new strategy will see Canberra build on its strengths. This includes the appointment of a local industry advocate and
promote a Local Industry Participation Policy to ensure our small and medium-sized enterprises have clear pathways to participate in government procurement. We will also establish a Small Business Innovation Partnership Program to support innovative local businesses, continue our tax reform by increasing the threshold for payroll tax and continuing our promotion of Canberra as the 'knowledge Capital'.
I know that the ACT is on the right path, and the Government is excited about where this city is going and the future opportunities ahead.
For more information on Confident and Business
Ready: Building on Our Strengths visit
www.business.act.gov.au/strategy