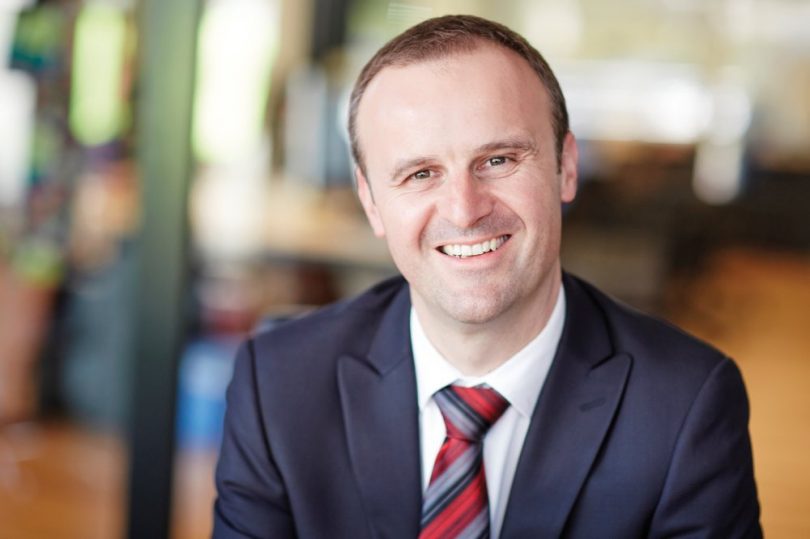 Canberra businesses have the confidence, expertise and products to make a mark in Singapore and right through South-East Asia.
Canberra exporters are making an impact on the world stage and bringing to life the opportunities that are emerging from our vibrant innovation and knowledge intensive economy.
It appears uncertainty from the contraction of the Commonwealth public service has only strengthened the resolve of Canberra businesses to make their mark, both in Australia and internationally.
Exports are worth about $1.3 billion annually to the Territory's economy – and about 96% of these exports are services – and they have been growing in excess of 10% per annum for last seven or so years.
As a Government, we are committed to investing in our exceptional business community by supporting growth and diversification of our local economy.
Which is why in June I led the ACT's biggest ever delegation on a trade mission to Singapore. Team CBR consisted of 39 delegates from businesses and organisations from the Territory. Our representation was diverse; with representatives including ICT companies, communication agencies as well as national attractions and tourism industry representatives.
Newsletter
We package up the most-read B2B Magazine stories and send direct to your inbox. Subscribing is the easiest way to keep up, in one hit.
While the full outcomes are not yet known, there has already been resounding successes for Canberra businesses as a result of the mission.
With a full agenda of meetings on international flights, infrastructure development and transport delivery, I used whatever free time I had to help support the Canberra delegates in the work they were doing. All of the delegates reported success, whether it be forming new business relationships, locking away deals or even picking up on new ideas transferrable to Canberra.
"Perhaps the biggest success story of the mission was Canberra ICT company Intelledox signing a deal with Fuji Xerox that will see their Infiniti software sold throughout the world."
Big deals like this one don't happen overnight, as Intelledox's executive director Michelle Melbourne will tell you. Success in South-East Asia requires a focus on building strong relationships and business networks over a sustained period of time. Once the relationships are formed, the business and opportunities fall into place.
That is why it's critical that trade missions, like the mission to Singapore in June, do not happen in isolation. Our efforts need to be a part of a broader long term strategy to build close ties with the Singaporean government and businesses. The ACT Government is taking this approach with our own priorities, acknowledging that it will take a sustained effort to succeed in securing direct international flights to Canberra Airport.
I am confident that in the long run, Canberra businesses will have success in these markets because they will have grown from quite unique 'DNA' – a sense of being borne global in a small market that needs to reach out to grow.
There is no doubt that our exporters, like those represented by the trade delegation, have been punching above their weight. It is the growth of these businesses that will bring balance, innovation and diversity to the Canberra economy, further de-coupling our economic performance from federal funding of the Australian public service.
Andrew Barr
Chief Minister of the Australian Capital Territory (ACT)
www.andrewbarr.com.au