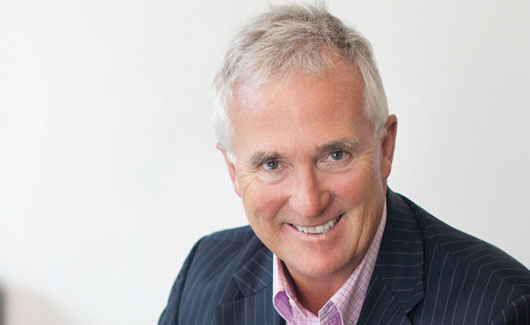 Australian apartment and unit owners are being warned that they are prime targets for cyber security attacks – costing potentially millions of dollars – and are being urged to ask the question "is my information safe?"
Nationally, strata property is a $1.2 trillion industry, and leaders are adamant that as more Australians call apartments and units home, more vigilance must be taken at an owners corporation level.
Up until recently, much of the communication between owners corporations and owners has been offline, but as this migrates to digital
platforms, strata bosses are warning that communities must make cyber security a priority.
A leader of the sector says without action, it could lead to an identity theft crisis, involving up to 7 million Australians living in
apartments and units.
Newsletter
We package up the most-read B2B Magazine stories and send direct to your inbox. Subscribing is the easiest way to keep up, in one hit.
"For so long, mailbox break ins have dominated the identity theft concerns present for strata communities, but as the storing of data and sharing of information between owners corporations and owners goes digital,
cyber-attacks now top the list," SCA President
Erik Adriaanse said today.
"The Australian Crime Commission estimates put the annual cost of cyber crime to Australia at $1 billion a year and it would be naive of us not to expect the $1.2 trillion strata property sector to firm as a target."
Strata Community Australia (SCA) is the peak industry body for Body Corporate and Community Title Management in Australia and Mr Adriaanse
warns that without action, information like banking details, property security codes, emails and a range of personal information could be in the hands of strangers.
"Each and every strata property owner pays to receive services from their owners corporation, and moving forward the next service must be cyber security."
"Whether we're talking about a 3 lot block of units or a 200 plus dwelling apartment tower, the information held by owners corporations goes beyond just 1 individual, so it's important these stakeholders' bases receive
assurances as soon as possible."
Mr Adriaanse says strata communities present a "one stop shop" opportunity for thieves, trying to steal multiple identities at once, and as communities have been vigilant against mail box break ins, they must implement protocols to mitigate cyber attacks.
"This isn't a threat that will go away in a hurry, so it's time owners corporations make long term plans for how the information of owners can be kept secure."
"In communities, we're all familiar with maintenance plans and the like and it's simply a case of adding a plan for cyber security into the mix."
"Keeping the personal information of your owners safe from cyber attacks isn't rocket science, like anything it can be done methodically; it just requires owners corporations to make the first move."
Mr Adriaanse advises owners corporations to seek the advice of contractors in the cyber security field to understand what they can be doing better.
Erik Adriaanse (FCPA) (FPS)
National President and Director
Strata Community Australia Limited
P +6209 1504
M +61 418 641 988
stratacommunity.org.au