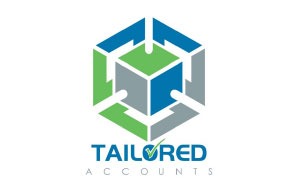 Following my article on the micromanagement of finances last month, I will provide more evidence on how micromanagement leads to better return on investment (ROI) for businesses.
I once had a client who provides electrical services, so he and his staff were always on the road and rarely in the office. When I took over to manage his business' finances, the first thing I did was to perform cost analysis to determine his business' break-even point. Even though business is good with a steady flow of customers and high turnover rate, the bottom line was so weak such that the business was constantly faced with cash flow problems. The business often had difficulties paying BAS and salaries on time-it was as if my client was juggling with five different credit cards every month. Upon thorough analysis, I discovered that the main issue with the business was that my client only prepared monthly invoices. That is to say, by the time my client realized that he has received the cash payments from the jobs performed, that was usually 60-90 days after he or his staff performed a job.
My client used to update his business accounts daily, but as his business grew and he started employing more staff, it became extremely tedious to track and record the daily finances. Following a meeting with his staff, he decided to update his accounts monthly, so the total billed hours were only sent to his bookkeeper on a monthly basis. It took the bookkeeper a further three days to add the total billed hours to the timesheet and ensure all accounts were up-to-date.
When my client came to me for advice, my first suggestion to him was to return to when his business first started-that is, to track the time spent on each job and bill accordingly. I recommended Deputy, an all-in-one cloudbased platform, to my client, so that he and his staff use their mobile phones to track the time spent on their jobs on-site. Subsequently, the time-billed hours are sent directly to Xero or Intuit QuickBooks Online for real-time billing. The invoice is concurrently raised and sent to the customer. Payroll is also made simple with a few mouse clicks. This integrated platform consisting of Deputy and Xero or Intuit QuickBooks Online greatly reduces the manual processing time for any bookkeeper.
To conclude, such micromanagement style leads to:
* Reduced frustration from time billing jobs and enhanced job satisfaction;
Newsletter
We package up the most-read B2B Magazine stories and send direct to your inbox. Subscribing is the easiest way to keep up, in one hit.
* Real-time updates from all staff for jobs performed on a daily basis;
* More time as staff no longer have to manually record their jobs; and
* Improved cash-flow since invoices are settled within 14 days, rather than 60-90 days previously.
The future lies in cloud technology, so it is never too late to start investing in the future! The integrated Deputy-XERO/Intuit QuickBook Online platform is the perfect tool for businesses to adopt mode Online platform is the perfect tool for businesses to adopt modern financial management that will ultimately lead to better ROI.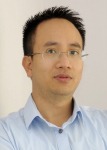 Harry Hoang is Tailored Accounts Executive Director
M3 Building, Level 1, Suite 127, 24 Lonsdale Street, Braddon ACT 2612 Australia
T: 02 6169 5196 | M: 0434 196 607
E: [email protected] |www.tailoredaccounts.com.au