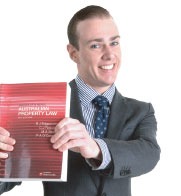 With more than 150 years of history, Baker Deane & Nutt (BDN) is one of the oldest law firms in Australia; every year in business, we've seen change and progress in our community.
BDN's success relies on our ties to the community as well as the expertise of our practitioners to form enduring relationships with our clients.
We maintain relationships with businesses and charities in the Queanbeyan and Canberra region, performed pro bono work, sponsored local events and radio, supported the Red Cross and Salvation Army, and helped high school students to realise their potential.
At BDN, we believe in trust and in providing a complete service. Each of our practitioners is accomplished in their field and has a unique practice focus.
Collectively, we practise in property and conveyancing, commercial law, personal injury and workers compensation, criminal law, family law, migration law, wills and estates and superannuation, to name just a selection of areas.
Unlike many other firms, we are experienced in both ACT and NSW law, and can appreciate the unique risks that arise where jurisdictions intersect.
Newsletter
We package up the most-read B2B Magazine stories and send direct to your inbox. Subscribing is the easiest way to keep up, in one hit.
With such variety in our practice, we are well placed to act in complex and multifaceted matters.
The result is that our advice is tailed not only to individual need, but also to our understanding of our clients' long-term personal or commercial aims.
At BDN, we want to get to know you so that we can work together to obtain the best possible outcomes for you. With our enthusiasm and experience, we are proud to continue forming relationships that will last the test of time.
Whether you need advice or representation, we're ready to hear from you.
Level 4, 1-13 University Avenue
(GPO Box 2196) Canberra City, ACT 2601
Phone: (02) 6230 1999
Email: [email protected]