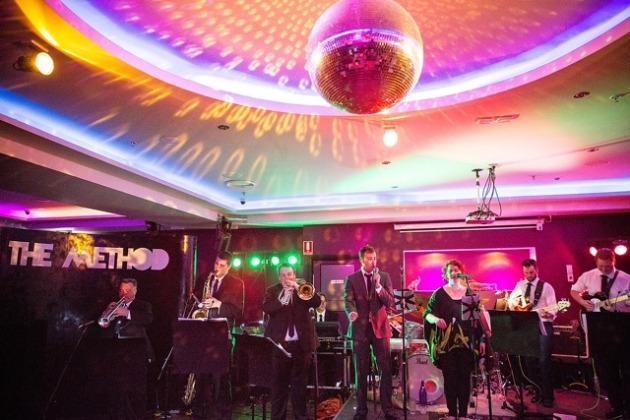 B2B magazine's philosophy is to work with businesses to promote them and celebrate their successes.
B2B magazine is the regions only business publication. Not many people know that B2B is distributed to every business in the Canberra region each month through Australia Post. In addition to this B2B is sold through over 150 newsagents in the region and is also available in and around most of the Government building in the ACT.
One of the most exciting recent developments is that B2B magazine is now available in all of the Qantas Clubs, Chairman's Lounges and Qantas International Lounges throughout Australia. This is a great achievement for B2B magazine and a great opportunity for businesses to be seen by a national and international audience.
B2B magazine is owned a published by Tim Benson through his company Man Bites Dog Public Relations Pty Ltd.
Tim says that he owes the success of B2B magazine to his great editorial and sales team, including Manning Fell, Steve Whelan and James Baldwin – and to his close association with designers Pixel to Paper and printer Geon.
Tim Benson, B2B magazine's publisher, came the long way round to business and publishing. But he has certainly found the perfect fit as the driving force behind one of the most dynamic business publications in Australia – B2B magazine.
Newsletter
We package up the most-read B2B Magazine stories and send direct to your inbox. Subscribing is the easiest way to keep up, in one hit.
After studying journalism at Canberra University he worked as a political adviser for 10 years at both the federal and territory levels. Most of the time Tim worked as a media adviser but also dabbled in policy and electorate work.
After getting married and having a daughter, Tim got out of politics and did a couple of contracts in the public service. These included a stint as Executive Officer to the ACT Emergency Services Commissioner after the 2003 Canberra bushfires.
"I have a great passion for B2B magazine, my team, business and the Canberra community – I look forward to working to make B2B magazine even better in coming years," Tim said.
Tim Benson
www.b2bincanberra.com.au
M:0402 900 402
T:02 6161 2751