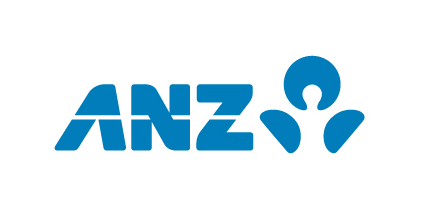 With the rise in popularity of the auction, you might be forgiven in thinking it's the only way to sell a home. But private treaty sales are still as prevalent in the property market and can have their advantages. Which is the right way to sell your property?
Auction action.
Many experts argue that the competitive nature of an auction could push up pricing, and provide protection for the seller with a reserve. They also point to the fact that buyers are bidding on the day, which creates a sense of urgency2. The added incentive of a deadline could also benefit motivated sellers.
However, there could be higher costs involved with putting your home under the hammer. Hiring a professional auctioneer, potentially a solicitor – to be there on the day to answer any questions from buyers – and advertising for the auction could detract from overall sale profits1. First homebuyers could also be discouraged by an auction.
Private Proceedings
A private sale usually involves listing your house at a set price and having an agent negotiate with prospective buyers individually to close a sale2. Unlike an auction, there could be greater flexibility for negotiation, which gives you more time to consider offers.
Private sales could be more suited to those with no real urgency to sell, or for those looking to accept different sales terms, such as extended settlement terms or a sale subject to finance.
This lack of urgency could also be one of the bigger disadvantages – by selling privately, there could be decreased buyer urgency.
There's also the argument that a private sale may not net a higher price, comparative to an auction – as your real estate agent is essentially your salesman for your home, you could be largely reliant on their negotiating skills.
A choice worthy of consideration
Overall, both methods have their champions who will strongly support one over the other. However there are positives and negatives to both and it's important to consider all of these before making a decision about the best sales method for your property.
Disclaimer: The information is in summary form and does not purport to be complete. It is intended as a general guide only and is not a substitute for professional advice. The information does not take into account your personal needs and financial circumstances and you should consider whether it is appropriate for you.
Sources: 1. 'To Sell At Auction or Private Sale?', Realestateview.com.auhttp://advice. realestateview.com.au/selling/to-sell-at-auction-or-private-sale/ Accessed 24th June 2014
2. 'Auction vs private treaty – which is best?', Yourmortgage.com.auhttp://www.yourmortgage. com.au/article/auction-vs-private-treaty–which-is-best-79488.aspx Accessed 24th June 2014
3. 'The positives of selling at auction', news.domain.com.au,http://news.domain.com.au/ domain/real-estate-news/the-positives-of-selling-at-auction-20110930-1kzvd.html Accessed 24th June 2014
For more information, contact Tania Vidovic, ANZ Mobile Lender, ANZ Mobile Lending, M: 0437 13 1314 P: 02 6293 3333 F: 02 6293 3311 E:
[email protected]
This Mobile Lender operates as ANZ Mortgage Solutions Canberra Southside & Weston_Creek, ABN 79 116 225 373 an independently operated franchise of Australia and New_Zealand Banking Group Limited (ANZ) 11 005 357 522. Australian Credit Licence Number 234527. ANZ s colour blue is a trade mark of ANZ