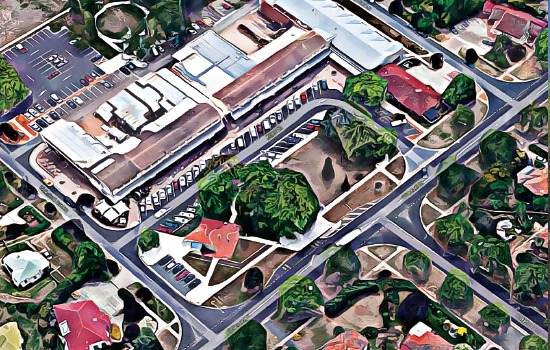 Ainslie Shopping Centre: leading the way with a proud history
The Ainslie Shops was Canberra's first suburban shopping centre and is now leading a renaissance in how to present a modern, safe and friendly place for the community to meet, shop, dine and access a myriad of other services Newly elected President of the Ainslie Traders, Rob May, says the Ainslie Traders are working together to meet the needs of the local and wider community.
Rob is also the owner of Jimble, an online advertising platform to promote Canberra Region businesses. Jimble also offers a service to the Ainslie Traders, promoted as AinslieShops.com.au.
"Ainslie is a great Canberra suburb, with people from all walks of life and cultures. The Ainslie Shops is a real focal point for the community, and a great destination for the rest of Canberra and the surrounding region," Rob explained.
Rob also congratulated his fellow traders who were recently elected to the Ainslie Traders committee: Treasurer, Manuel Xyrakis and Secretary, Mary-Anne Apps.
About twenty traders formed the Ainslie Traders in 1998 to deal primarily with parking issue. Over the life of the Ainslie Traders they have been successful in securing around $1.7 million in government funding.
Newsletter
We package up the most-read B2B Magazine stories and send direct to your inbox. Subscribing is the easiest way to keep up, in one hit.
"This funding has led to an additional 40 car-parks, an upgrade to the park amenities and some beautiful commissioned artworks," Rob said.
The recent strong turnout for the Traders Association annual meeting demonstrates a real interest and buzz that is happening at Ainslie Shops.
"It is an exiting time for the Ainslie Shops with the renewal that is taking place. I would especially like to acknowledge the investment the Xyrakis family are making in their buildings and innovations at the IGA Supermarket and Ainslie Cellars," Rob said.
Rob would like to see Ainslie Shops set the standard for cooperative marketing, attracting people from further afield to experience Ainslie's unique offerings.
And the last word should be left to Manuel Xyrakis, Ainslie Traders Treasurer and Manager of the Ainslie IGA.
"A lot has changed at the Ainslie Shops over the last 51 years since my family first opened a shop here. People are now making Ainslie Shops a destination to dine, shop, get a massage, visit the chemist or get your laundry done 'fresh as a daisy' – we look forward to continuing on this journey for at least another 50 years," Manuel said proudly.