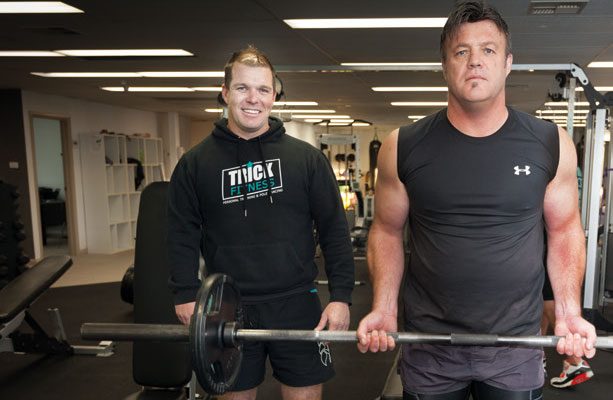 If you are a busy person that currently invests a lot of money in a personal trainer each week or someone that would like a personal trainer but baulk at the cost – then Trick Fitness is for you.
Most personal trainers charge between $60 to $120 per session. At Trick Fitness you could train 10+ times a week with a personal trainer for a total cost from $52 per week -less than the cost of one session elsewhere.
"Each week you book in as many sessions as you feel like and are then trained by a personal trainer during each session," Andrew Thurling, Founder and Director at Trick Fitness, said.
How does it work
Trick Fitness memberships run from 12 weeks. At the start there is an assessment to see what clients want to achieve during the 12 weeks. The assessment includes measurements and body composition testing (a readout of active muscle tissue, body fat as a percentage and hydration).
"We set goals with the client and design a program based around those goals," Andrew explained.
At Trick Fitness there is a maximum of five clients per trainer. Each time you book a session you have a personal trainer.
Another great feature at Trick Fitness is that they have a booking system to allocate enough staff so that the gym is never overcrowded.
"People don't usually like gyms because they don't know what to do or how to use the equipment and therefore don't get the results they are looking for," Andrew offered.
The Trick Fitness difference
At Trick Fitness you can pay the cost of one personal training session per week (from $52 per week for 24 weeks) and receive the following:
1. assessment and goal setting session
2. personal program developed specifically to achieve your goals
3. progress assessment every month
4. unlimited training sessions per week; and most importantly
5. fully qualified personal trainer every time you train.
Who uses Trick Fitness
People are coming to Trick Fitness for many reasons including weight loss, rehabilitation, strength training and stress relief.
Weight loss. Let's face it most people turn to a gym to assist with weight loss. Trick Fitness can work with people of all shapes and sizes to achieve their goals. Trick Fitness can also work with people's diet and their understanding of food and how it can work with exercise to achieve their weight loss goals. They can also provide supplements to increase results at a greater rate.
Rehabilitation from injuries to shoulders, knees, hips and backs. Trick Fitness can work closely with physiotherapists and sports chiropractors.
Strength Training for people that want to put on weight and build muscle to keep up with their kids, get into body building and powerlifting or a particular sport.
Stress Relief is important for many people.
"For some of our clients if they went to work and skipped their gym session they would risk exploding at work. They burn off their stress at the gym and go into work happy," Andrew reflected.
"TF is great for busy business people that feel they don't have the time for fitness or training in the gym. A program can be developed to work around busy schedules and flexible training times. Any trainer can pick up your card and see your attendance and program and work with you appropriately," Andrew concluded.
Ray Morton, Managing Director of The Cleaning Warehouse, has been training at Trick Fitness for four years and has made it part of his daily routine.
"Not only had Trick Fitness improved my health and fitness but it is part of my daily work routine. I would highly recommend Trick Fitness."
Ray Morton
Andrew's personal experience
Andrew has a strong background in rehabilitation. From his own personal injuries including shoulder, knees and back. Shoulder from a birth defect (brachial plexus injury) where the shoulders and arms develop differently to each other.
"From birth doctors said I'd have 10 per cent use in my arm but through my development and rehabilitation I have almost 100 per cent capacity in my effected arm. This has come from a lot of work on my part and support from, sports chiropractor, Peter Garbutt at Enhance Healthcare," Andrew outlined.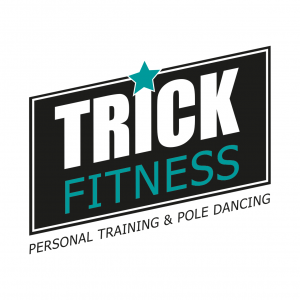 To find out more more about how Trick Fitness can work with you or your business to improve fitness and reduce stress contact Trick Fitness Founder and Director, Andrew Thurling, on 02 6288 0055 or [email protected] | www.trickfitness.com.au.