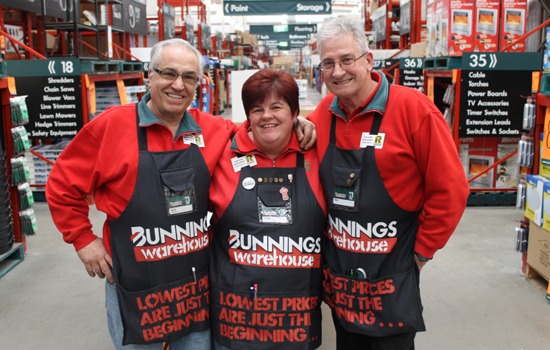 The inaugural ACT Age-friendly Awards are an initiative of the ACT Government and the ACT & Region Chamber of Commerce and Industry.
The Awards are comprised of two categories: Age-friendly Employer Awards and Age-friendly Business Awards.
The Age-friendly Employer Awards underline the importance of older workers and those employing them. Older workers form the fastest-growing segment of the Australian workforce.
In recent years, as the country's population has matured, employers have looked to develop age-friendly practices in recognition of this emerging group of workers and the contribution they can make.
ACT Minister for Ageing, Shane Rattenbury MLA said: "Many employers in our region have been affected by skills shortages in recent years, which have in part been driven by the numbers of people retiring from the workforce."
"More and more employers are appreciating the benefits of engaging and retaining mature-aged workers, recognising the skills, values and knowledge they bring to the workplace."
Newsletter
We package up the most-read B2B Magazine stories and send direct to your inbox. Subscribing is the easiest way to keep up, in one hit.
"We are looking to commend employers who have shown an exemplary commitment to recruiting and retaining older workers and supporting the transition from work to retirement."
The Health Services Commissioner, Mary Durkin, is thrilled to be associated with this initiative and to be a sponsor of the Awards.
"As the Commissioner responsible for services for older people, I am delighted to see employers taking the opportunity to celebrate the contribution that older employees make to the workforce and community. Older employees play a diverse role, having an understanding of the needs of older consumers as well as providing intergenerational role modelling and mentoring. Recognition of older people in the workplace demonstrates that their wisdom and experience is respected and valued, and sends a positive message that older people have an active place in our community", Ms Durkin said.
The Age-friendly Business Awards recognise businesses that provide a service that is relevant, respectful and appropriate for older customers and has in place initiatives that benefit this target group such as appropriate advertising and communication, an accessible physical environment, and strategies for encouraging customer loyalty.
Nominations for both Awards categories will be judged by a panel that includes representatives from business, community and government.
Award winners will receive a package of prizes including a financial contribution towards annual membership of the ACT and Region Chamber of Commerce and professional development courses, an advertising package with B2B magazine, valued at $1200 (Age-friendly business award only), admission for four people to attend the ACT and Region Chamber of Commerce and Industry Annual dinner, recognition in local media and on the Chamber of Commerce website, the right to display the official Age-friendly Employer/Business Award Winner logos, and recognition in business advertising and marketing initiatives.
Nominations will open on 3 March 2014 and close on 14 April 2014 with the winners announced and presented with their framed certificates and prizes at the annual ACT and Region Chamber of Commerce and Industry Annual Dinner on 21 May 2014.
The Age-friendly Awards are proudly supported and sponsored by the ACT Government, the ACT & Region Chamber of Commerce & Industry, ACT Health Services Commisioner and B2B magazine.
For more information please contact the ACT Office for Ageing:
[email protected]
or by telephone on 6207 6138
before 14 April 2014 or visit
www. communityservices.act.gov.au/wac/
ageing/act-age-friendly-awards.