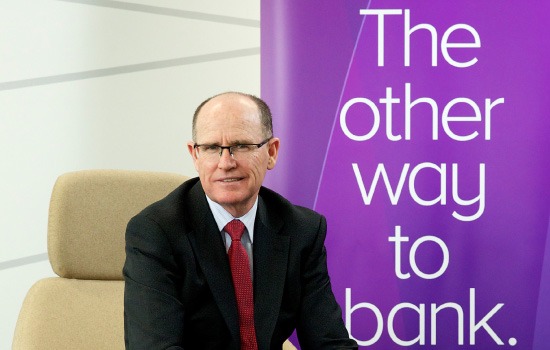 One of the nation's top three credit unions, Community CPS Australia has become a 100 per cent customer owned bank under a bold new naming strategy designed to offer consumers a real alternative in the financial services sector.
From 1 August, the Community CPS Australia Group and its five allied brands will trade as Beyond Bank Australia, a values-based, 100 per cent customer-owned bank operating in SA, WA, ACT, Wagga Wagga and the Hunter Valley – with 50 branches, 650 staff and 200,000 members.
Chief Executive Officer Robert Keogh said, "Our customers in the Australian Capital Territory can now access a banking offering which combined the best of both worlds – the same level of safety and security for their savings combined with an unrivalled operating philosophy that puts customers and their communities first."
Newsletter
We package up the most-read B2B Magazine stories and send direct to your inbox. Subscribing is the easiest way to keep up, in one hit.
"Becoming a mutual bank retains the best of both worlds – all the benefits of mutuality that our members know in terms of high levels of service, competitive products and a commitment to reinvesting our profits to benefit customers and the community, under the auspices of a bank."
"It shows Australians there is another way to bank, a way that puts people before profits and believes in prosperity for all. Our model is based on providing better banking solutions, meaningful community initiatives and personalised professional business services."
Beyond Bank Australia has also formalised its community support by setting up a Community Development Division to expand an established program of investment activities that strengthen the fabric of communities in which Beyond Bank Australia operates.
"We have a strong track record of investing in the Canberra community, donating more than $230,000 through our grants and sponsorship program over the last three years," Mr Keogh said.
This includes $20,000 for Boundless Canberra – the first playground in the ACT that caters for children of all abilities to play together – and $15,000 for Volunteering ACT.
As Community CPS Australia we distributed more than $8 million to charities, not-for-profit organisations and community groups around Australia since 2007. Beyond Bank Australia's plan for the future is to increase its annual contributions by more than 150 per cent as a demonstration of their commitment to strengthening the communities in which they operate.
"As Beyond Bank Australia I am very pleased to say this true commitment to the community will become even stronger as we seek to develop more partnerships at a national, regional and local level," Mr Keogh said.