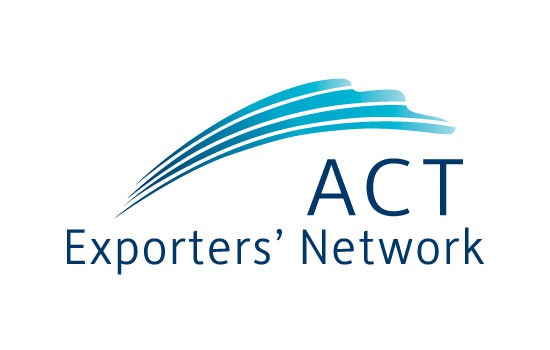 Seeing Machines Limited, the ACT's company that took out the ACT Chief Ministers Export Awards Small to Medium Services category last year, has gone from strength to strength since winning the award. Seeing Machines Limited was a technology company birthed in Canberra and spun out of ANU.
Seeing Machines is an award winning technology company with a focus on vision based human machine interfaces. The technology platform is based on world-leading computer vision processing technologies that allow machines to see and track human faces and certain facial features. These technologies lead to the development of devices that improve road safety & save lives, help manage eye disease and prevent loss of eyesight.
Earlier this year Seeing Machines signed a strategic agreement with Caterpillar Global Mining LLC., the world's leading manufacturer of mining equipment, for in-cab Fatigue Monitoring Systems for use in mining machines. The agreement covers a supply and support agreement of the Fatigue Monitoring Systems through the global Cat Dealer network and progresses to further phases that include joint product development and technology licensing agreements.
Newsletter
We package up the most-read B2B Magazine stories and send direct to your inbox. Subscribing is the easiest way to keep up, in one hit.
Obviously fatigue and safety associated with large mine trucks is a big issue for mining sites around the world.
"The safety of our mining customers' employees is a paramount issue to us," said David Edwards, Safety Solutions Manager for Caterpillar Global Mining. "Seeing Machines delivers both safety and productivity benefits to the mining industry. Going forward we see even closer integration between what in-cab fatigue monitoring can deliver in both intervention alerts and analytics to improve safety and performance."
Why should you consider entering the export awards?
Winning an Export Award gives you recognition; it provides a chance to profile your company in front of a wider audience and gives you free PR. Getting an export award is not just about winning – it's also about having your peers recognise your company's excellence.
And as you can see from the story of Seeing Machines Limited, success breeds success.
ACT CHIEF MINISTERS AWARDS 2013 – 100 YEARS, 100 COUNTRIES, 100 EXPORTERS
Reminder Entries are closing for the ACT Chief Ministers Export Awards.
Key dates for the ACT Chief Minister's Awards
15 August 2013 Applications Close
26th September ACT Chief Minister's Awards Gala Ceremony
The ACT Chief Ministers Export Awards are proudly supported by:
* EFIC
* Austrade
* Canberra Business Council
* ACT Exporters' Network
* DFK Everalls
* Ernst and Young
* Australian Military Sales Office, Department of Defence|Defence Materiel Organisation
* Academy of Interactive Entertainment (AIE)
The ACT Exporter's Network works with exporters from the Canberra region, to build opportunities in overseas markets. If you require assistance, would like to be involved in our events, or find out more about the Network, please visit our website (www.actexportersnetwork.com.au) or contact Ellen Pope,
[email protected]
canberrabusinesscouncil.com.au or 02 6247 4199