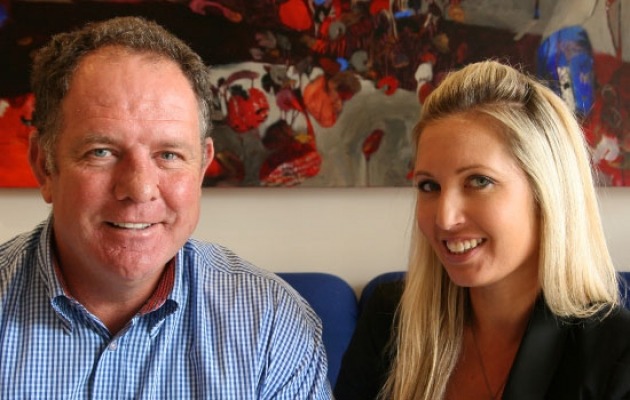 As a landscaper on New Parliament House in 1987 Peter decided to go into real estate. Peter worked for Realty World for the next nine years and after three years he became a sales manager.
In 1996 Peter bought a Realty World franchise and in 1998 renamed it to Maloney's Real Estate.
"We initially focused on property management. We started with 80 properties and now we manage 1200," Peter said.
Peter launched, Accommodate Canberra four years ago, after seeing a similar model in Melbourne.
"I am very pleased with the growth of Accommodate Canberra to an offering of over 90 executive apartments in four years," Peter said.
Accommodate Canberra manages a portfolio of executive one, two and three bedroom apartments on behalf of their investors. With over 90 apartments in Canberra City, Acton, Turner, Glebe Park, Kingston, Barton, Deakin, Forrest and Phillip, you can experience luxury, sophisticated elegance and high class living at affordable prices.
Newsletter
We package up the most-read B2B Magazine stories and send direct to your inbox. Subscribing is the easiest way to keep up, in one hit.
"All apartments are in central desired locations in commercial or social precincts. We offer luxuriously appointed and fully furnished, elegant, serviced executive apartment accommodation in Canberra's most prestigious and sought after residential complexes," Peter said.
"The benefits for property owners and investors are that they can generate almost double the return they would receive from a normal rental," Peter said.
Peter says that an average one-bedroom apartment will rent for approximately $550 per week in contrast to approximately $1050 per week through Accommodate Canberra.
A weekly housekeeping service is included in the nightly rate as well as security car parking, leisure facilities and the complete cost of the apartment's utilities.
"Corporates are saying instead of putting people into other 5 star hotels, we can put them in serviced apartments. Once you have stayed in an executive serviced apartment you won't want to go back to a hotel," Peter said.
Angela Csaszar, Accommodate Canberra's General Manager, started with Maloney's Real Estate in 2006 and then moved to Sydney in 2009 to work for a reputable Sydney real estate. Angela came back to Canberra to manage Accommodate Canberra in 2011.
The Accommodate Canberra team also consists of Hayley Wood, who has experience in the hotel and hospitality industry and exemplary customer service skills. A new member to the team this year is Larissa Platt, who has extensive Government and Embassy knowledge.
"My goals for Accommodate Canberra are to continually sustain and look after our clients and properties and build relationships with new corporate clientele" Angela said.
Accommodate Canberra has undertaken a concentrated marketing campaign that has included networking and marketing to local businesses, government departments and embassies, and keeping regular contact with clients.
Angela says that the market for executive apartments is quite strong, with the majority being regular clientele.
"The majority of our regular clients come from a vast area of industries as they draw on a lot of resources from outside Canberra," Angela explained.
A new initiative for Accommodate Canberra is the capacity to book for one night in addition to the normal five-night stay.
"We are please now to be able to offer one night stays, starting from $200 per night, at the Griffin Apartments," Angela said.
So why use Accommodate Canberra and not stay in a hotel?
"Our properties are convenient. We provide excellent service. We have quality properties and furnishings. You benefit from a 5 star style accommodation but with a home-style feel – basically our properties are comfortable and affordable," Angela said.
Accommodate Canberra's executive apartments are booked for and by:
* Consultants
* Corporates
* Group bookings
* Accommodation tenders
* Tours
* Conferences
* Employers
* Sporting tournaments
* Concerts
* Family groups
"Talk to us before you commit to your usual arrangements – you never know, you might find our products to be more suited to your needs," Angela said.
Another innovation coming in 2013 will be the capacity to book online.
Peter says that Canberra is fairing quite well in the current economic climate.
"Compared to other states Canberra is doing quite well. Rental returns are good and there are some well-priced established units. Interest rates are also good where you can lock them in. There are plenty of 'smart investors' coming into the market," Peter said
Accommodate Canberra is a business that has seen a market in Canberra and tailored their services to meet an unmet demand. This combined with excellent service, high quality accommodation and great use of modern technology; Accommodate Canberra is set to innovate and grow in 2013.
Ph 02 6295 9430
accommodatecanberra.com.au