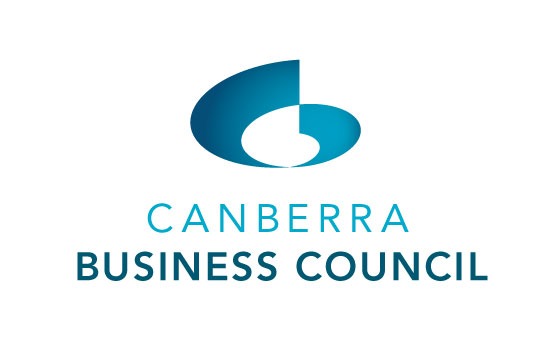 Last month in this article I bemoaned the fact that the 2013 Federal Budget had no offsetting investment in industry development or infrastructure for Canberra to minimise the disproportionally negative impact of significant cutbacks the Australian Public Service (APS) and nothing to assist Canberra to optimise the opportunities to diversify its economy in the longer term. I suggested that there needed to be a strategic and well-considered plan to encourage industry development, infrastructure, jobs and growth in Canberra and the surrounding region; to assist small business to survive and to support staff transitioning out of the APS.
Rather than just talk about it, Canberra Business Council has consulted with over 150 industry representatives and our members, and has developed "A Plan for Canberra".
The Plan is not just about asking for financial assistance from a new Federal Govenrment; it is about a tripartite response to the likely impact of downsizing of the APS in the ACT. It outlines a series of strategies to be undertaken by the business community, the ACT Government and a new Federal Government to assist Canberra & the Region to adjust positively and confidently to Federal Government downsizing in a way that minimises short term problems and maximises longer term opportunities. The objective is to build a stronger, more productive and diverse ACT economy with less reliance on the public sector. The focus of The Plan is on jobs creation and growing new industries by building on our strengths – a dynamic services sector, a growing knowledge economy based on a hub of world-class education and research institutions, innovation, exports and a strong, vibrant small business sector. ICT, business tourism, the export of education, health and biotechnology are just some of the areas where private sector industry and employment could be developed.
Newsletter
We package up the most-read B2B Magazine stories and send direct to your inbox. Subscribing is the easiest way to keep up, in one hit.
"A Plan for Canberra" seeks support for the following initiatives:
1. Construction of a new Australia Forum Convention Centre. This project has the unqualified support of over 50 industry bodies (representing over half of the employment base in the ACT) as the top priority for Canberra. All of these key stakeholders agree that Canberra, the nation's capital currently lacks an appropriate venue for major national and international meetings. With the right infrastructure – a new convention centre and direct international flights – Canberra has an opportunity to leverage off its competitive advantages to exploit the growth in the lucrative business tourism market to diversify its economy and revenue base. Beyond direct tourism expenditure (estimated at additional tourism expenditure of up to $762m in GSP and 1,066 additional jobs), business tourism stimulates economic development. Business meetings are at the forefront of the knowledge economy and governments and communities are increasingly recognising the benefits of hosting business events as both an industry development mechanism and an opportunity to position a city. Job creation, broad economic contribution and increased city profile would all be legacy benefits of hosting more business events in Canberra.
2. Support for Direct International Flights – initially from Singapore & NZ
3. Regional Transport Infrastructure including upgrades to roads linking Queanbeyan to Canberra – Pialligo and Canberra Avenues – and upgrades to major regional transport corridors – the Barton, Kings and Monaro Highways
4. Improving access for SMEs to Australian Government tenders. Small business is critical to economic growth and the creation of more jobs in Canberra. Of the 26,000 businesses in Canberra – 96% employ less than 20 people. It is critical that small firms, including Canberra and regional businesses, have an opportunity to competitively tender for Federal Government work rather than have big government dealing only with big business through big contracts.
5. Measures to improve federal political engagement with and understanding of the Canberra & Region private sector economy. These include re-establishing The Capital Region Ministerial Business Roundtable; lifting responsibility for the National to PM&C; holding regular meetings between federal departmental secretaries, the head of the ACT bureaucracy, a tertiary education representative and ACT business and an induction / familiarisation program for newly-elected Federal Parliamentarians.
6. High Speed Rail – putting the first stage of the HSR network – Sydney to Canberra – to the market immediately
7. Continuing investment in the National Institutions in Canberra
8. A commitment to keep major research institutions in Canberra – CSIRO, ANU, NICTA
9. A commitment to retain Federal Government Agencies in Canberra's town centres, particularly Tuggeranong
10. Programs for separating APS staff to start their own business
11. Review of citizenship requirements for employment in the APS
At the centre of The Plan is a vision for investment in an integrated infrastructure strategy to boost industry development and the capital region economy in the medium term – in business and leisure tourism; the commercialization of innovative ideas and technology; the export of education and small business.
Next steps
We have started to promote The Plan at the Federal and ACT Government levels and will continue an advocacy strategy over coming months.
Ideally, in the lead up to the federal election later this year, both sides of politics will announce a package of measures to support the Canberra economy and minimize the impact of any APS cutbacks.