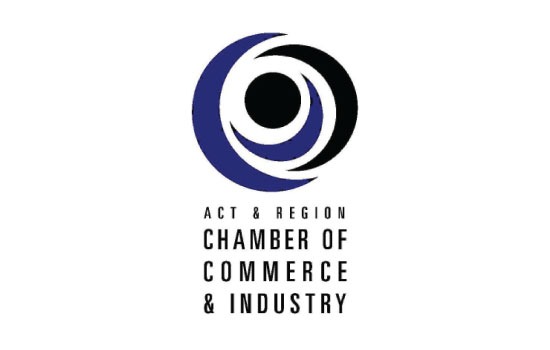 The search for a new Chief Executive Officer for an organisation is always difficult but when you are trying to fill the shoes of a man of the calibre of Christopher Peters, the task is especially daunting. The Board of the ACT & Region Chamber of Commerce & Industry were faced with the almost insurmountable task of finding a new incumbent. A transformational leader who could guide the Chamber in the directions dictated by the rapidly changing business environment that we in Canberra find ourselves in.
We are delighted to announce the appointment of Andrew Blyth as Chief Executive Officer of the ACT & Region Chamber of Commerce & Industry. Andrew's appointment will take effect from Monday, 1 July 2013.
Andrew's successful career to date spans politics, policy, advocacy and communication. He has held numerous roles including Ministerial Policy Adviser, Chief-of-Staff, Chief Executive, Company Secretary, Chairman, and Company Director. Andrew's view is that whilst the ACT is mainly considered to be a public service environment, the importance of the private sector in Canberra and the Capital Region is often overlooked. "I believe more can be done to drive private sector development in Canberra," Andrew said. "One of my priorities will be to push for an economy which is less reliant on public sector employment and one more focused on driving entrepreneurial opportunities and success for local businesses, big and small. We have a lot to offer in this region and it's time for the rest of the country to sit up and take notice."
A second key priority for Andrew is small business investment resulting from Canberra's tertiary institutions. "We are known across the nation as the 'Knowledge Capital', and that reputation brings significant business opportunities, particularly in the field of innovation," Andrew said.
Andrew has a special interest and proven track record influencing government policy reform in the areas of energy, environment, resources, employment, welfare reform, and communications.
As Senior Policy Advisor to the Hon Ian Macfarlane from 2002-2004, Andrew provided an effective senior level contribution to the development of the national energy white paper, Securing Australia's Energy Future and assisted in negotiating the passage of significant energy legislation. From 2004-2006 Andrew was Chief of Staff to the Hon Kevin Andrews MP, Minister for Employment and Workplace Relations. Following his career in politics and more recently, Andrew served as Chief Executive of the Energy Networks Association (ENA) from 2006-2011.
Newsletter
We package up the most-read B2B Magazine stories and send direct to your inbox. Subscribing is the easiest way to keep up, in one hit.
Andrew's most recent position was as Principal of Hartley Blyth & Associates, an advisory practice specialising in government relations, business strategy, and communications established in 2011.
"As a small business operator I know first-hand how tough it is to keep a business afloat. I will be doing all I can to ensure government understands the importance of the business sector in Canberra and the region, and that our members' voices are heard." Andrew is also a part-time lecturer with Charles Sturt University and part-time tutor with the University of New South Wales Canberra at the Australian Defence Force Academy on strategy, leadership and management.
With the knowledge and experience Andrew brings to the position of Chief Executive Officer of the ACT & Region Chamber of Commerce & Industry, we are excited not only for the future of the Chamber, but for the business community in the ACT and surrounding region.
On behalf of the Chamber Board, I would like to take this opportunity to sincerely thank the management team and staff of the Chamber. Understandably the Chamber team were deeply saddened at the loss of Chris, their long-time friend and leader; they have however continued tirelessly to get on with the job at hand, namely acting as the voice of business, energetically supporting our members and assisting them to drive the Territory's economy.
For further information regarding the Chamber and our services please contact (02) 6283 5200 or visit www.actchamber.com.au.