As people look to purchase their new homes sooner, Lender's Mortgage Insurance (LMI) has become more popular with homebuyers. Simply put, LMI protects the lender in the unfortunate event that the homebuyer or borrower defaults on the loan. On the flipside, LMI could make it possible for homebuyers to purchase a home with smaller deposit1,2.
LMI is usually a once-off premium, made at the start of the loan, and paid by the potential borrower. Fees can vary, depending on the size of the loan and the initial deposit amount.
In the event that the borrower defaults, and the sale price doesn't cover the loan, the lender can then make a claim for the difference to their insurer1.
Lending a hand
While LMI is primarily beneficial to lenders, it could have positive impacts for borrowers as well. For instance, homebuyers often require a deposit of around 20% of the property value. However, with LMI, homebuyers could borrow a larger amount with a smaller deposit – sometimes for applications with a deposit as little as 5%2. By reducing the cost of the deposit needed, homebuyers could access a larger range of properties that were previously unavailable to them1,2.
For those purchasing investment properties, it could also allow them to have higher borrowing ratios, which could maximise negative gearing benefits or make more capital available for other investments, e.g. share trading1.
While LMI could help you get onto the property ladder sooner, it could also be expensive3, so it's important to weigh up all your options. If you're in doubt as to whether LMI is right for you, consult a professional financial advisor.

Disclaimer: The information is in summary form and does not purport to be complete.
It is intended as a general guide only and is not a substitute for professional advice. The information does not take into account your personal needs and financial circumstances and you should consider whether it is appropriate for you.
Sources: 1. "Lender's Mortgage Insurance", anz.com, Accessed 9 September 2014
2. "Lender's Mortgage Insurance", your mortgage.com.au, Accessed 9 September 2014
3. "Pros and cons of lender's mortgage insurance", loanmarket.com.au, Accessed 9
September 2014
For more information, contact Tania Vidovic, ANZ Mobile Lender, ANZ Mobile Lending,
M: 0437 131 314 P: 02 6293 3333 F: 02 6293 3311 E: [email protected]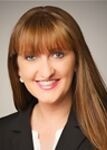 This Mobile Lender operates as ANZ Mortgage Solutions Canberra Southside &
Weston Creek, ABN 79 116 225 373 an independently operated franchise of Australia and New Zealand Banking Group Limited (ANZ) 11 005 357 522. Australian Credit Licence Number 234527. ANZ's colour blue is a trade mark of ANZ.