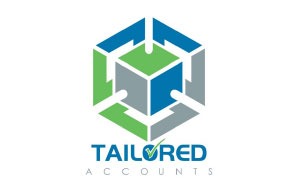 With close to 10 years of working experience in the Australian Third Sector, I have come to learn that the sector is a dynamic, vibrant, and meaningful place to work, where people share the common vision that is, to make a difference. However, most of them struggle with basic administration tasks like documentation, bookkeeping and/or accounting. Among the difficulties organisations in the Third Sector face are: (1) maintaining an updated and consistent set of books; (2) retaining key finance staff; and (3) managing a smooth cash flow with limited funding. Fortunately, with the advent of cloud accounting, outsourcing has emerged as one of the most practical and efficient solutions in this sector for the following reasons:
1. Cost-effectiveness
Hiring a part-time bookkeeper who works three days per week can easily cost an organisation A$67,000 per year, while outsourcing the function to a professional bookkeeping/accounting firm costs on average 40% lower.
Better system, procedures and compliance
Outsourcing an organisation's finance function to a professional firm gives it access to a pool of qualified bookkeepers/accountants and proper bookkeeping/accounting systems. Coupled with cloud technology,organisations no longer need in-house bookkeepers/accountants. Here in Tailored Accounts, our clients' paperwork and cash flow updates are seamlessly shared with us via cloud accounting softwares such as Xero and Intuit Quickbooks even if their staff are working offsite. Importantly,our staff are also up-to-date with the latest non-profit requirements in the Australian Accounting Standards which ensures that our clients' accounts are compliant and accurate.
2. Less time to worry about managing people = More time to spend on charity work
Newsletter
We package up the most-read B2B Magazine stories and send direct to your inbox. Subscribing is the easiest way to keep up, in one hit.
Let's face it-people management is one of the biggest challenges for most organisations, particularly for the Third Sector due to the nature and mobility of the work. For some organisations which operate in multiple locations, it becomes increasingly difficult and costly to maintain a finance operations team in each location. On average, finance staff in the Third Sector leave in their second or third year. Outsourcing eliminates this problem as it provides organisations with constant access to a pool of talents without the need to worry about turnover and recruitment.
3. Constant access to latest technology
Professional firms are focused on delivering bookkeeping/accounting services, hence it is essential that they keep abreast of the latest technology. An in-house bookkeeper/accountant would have less incentives to keep himself/herself informed of the latest technology since this would mean more time spent on learning the new technology alongside his/her current workload. On the other hand, professional firms survive on technological advancement and trends to deliver quality services, so they are always on top of the latest technology.
If you have considered outsourcing your finance function for your association or non-profit organisation, give us a call at 6169 5196. We serve more than 30 non-profit organisations alongside our for-profit clients, and like you, we seek to make a difference for the community.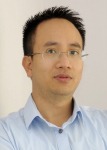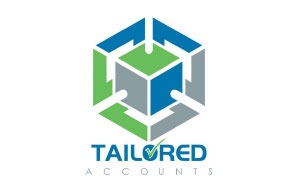 Harry Hoang is Tailored Accounts Executive Director
M3 Building, Level 1, Suite 127, 24 Lonsdale Street, Braddon ACT 2612 Australia
T:6169 5196 |M:0434 196 607
E:[email protected]| www.tailoredaccounts.com.au