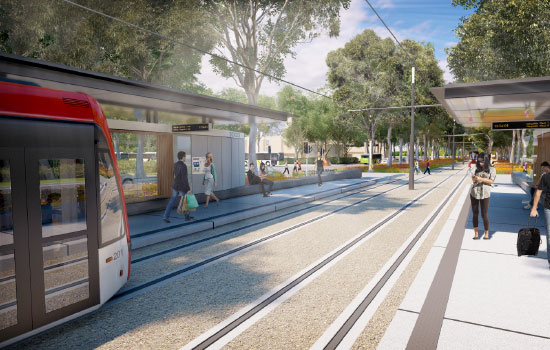 In early June, I delivered the 2015/16 ACT Budget for Canberra. This Budget will ensure Canberra remains the world's most liveable city and remains a place all Canberrans can be proud of, with an economy in which we can all feel confidence.
The budget aims to ensure we maintain our core values – by continuing to invest in health and education. In 2015/16, we are investing $1.5 Billion into our health system and $1.1 Billion into our nation leading schools and tertiary education facilities. We are also leading the way by continuing our taxation reform, reducing stamp duty, abolishing insurance tax and seeking to address the impact that domestic violence has in our community.
This year, there is a substantial cut to the amount we receive from the Goods and Services Tax from the Commonwealth. In the coming four years, the Territory is expected to lose almost $559 million in GST funding. Such a large reduction has a significant impact on our budget. The Commonwealth has also walked away from health funding – with the Federal Budget indicating they are again failing to honour the National Health Reform Agreement.
Together, the effects of the Commonwealth's past two budgets and the Asbestos Eradication Scheme have put significant pressure on the Territory's finances. The ACT Government faced a choice – we could pass those costs on to the community in the form of cuts to support and services.
Or we could stand up for our community and use our strong budget position to invest in our city. The Government's immediate priority is to support the Territory economy, and this budget does just that. Supporting the economy and our people and building productive infrastructure creates employment, improves services and generates long-lasting benefits for our citizens. This fiscally responsible approach reflects a strategy that partially offsets spending through savings and revenue initiatives over the next four years.
The ACT Government, through the 2015/16 Budget, is also beginning the process of financing the Capital Metro project – with funding allocated for the first stage of a city-wide network. The Government will allocate $375 million for a capital contribution towards the transformative project, which will be set aside until construction of stage 1 is complete and light rail becomes operational. This is an affordable project that will change our city – providing citizens with a viable and sustainable public transport option now, and in the future as the city continues to grow.
Newsletter
We package up the most-read B2B Magazine stories and send direct to your inbox. Subscribing is the easiest way to keep up, in one hit.
This is a Budget for Canberra – and I look forward to seeing how this investment can transform our city in the coming year.
For more information on Confident and Business Ready: Building on Our Strengths visit www.business.act.gov.au/strategy
Andrew Barr
Chief Minister of the Australian Capital Territory (ACT)
www.andrewbarr.com.au