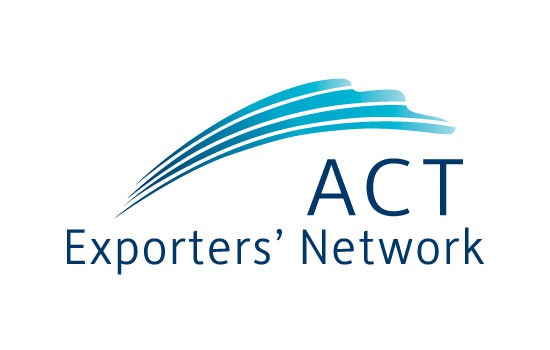 All the signs are that this year will be a huge year for ACT exporters.
The Abbott Federal Government's honeymoon is well and truly over. Now it is down to serious business and there are a number of issues that the Exporters' Network and Canberra Business Council will be bringing to the attention of the 'new' Minister for Trade and Investment, the Hon Andrew Robb AO, MP in 2014.
Issues such as bringing back Tradestart support for Canberra-based export businesses; reinstating support from Austrade for exporters targeting traditional developed markets – the USA, Canada and the European Union; changes to the Export Market Development Grant (EMDG) scheme and the establishment of an Export Contact Unit within the Department of Foreign Affairs and Trade to facilitate access to relevant agencies within the Federal Government.
We will also be showcasing and supporting the wonderful businesses in Canberra and the surrounding region that are achieving outstanding success globally. Companies such as the nine ACT companies that were finalists in the national export awards held in Melbourne on 26 November 2013. Just look at what is happening to two of last year's finalists.
Aspen Medical
Aspen Medical won the Health & Biotechnology category at the 2013 National Export Awards and is one of only three companies from the ACT to have won a National Export Award since the awards started 51 years ago.
Newsletter
We package up the most-read B2B Magazine stories and send direct to your inbox. Subscribing is the easiest way to keep up, in one hit.
This prestigious award follows a run of recent award wins by Aspen including the inaugural Innovation Champion Award 2013 from Adelaide Research & Innovation, in recognition of the company's pioneering work in aero-medical evacuation resourcing in the oil and gas industry in WA.
In just over a decade Aspen Medical has become the world leader in the delivery of healthcare solutions in any setting, but particularly those that are remote, challenging or under-resourced. It specialises in providing everything from a single paramedic to a full-spectrum solution involving a multidisciplinary team of healthcare professionals, ambulances, medical facilities and equipment.
Aspen's recent international projects include providing medical equipment to countries in the Middle East which enables army medical battalions to deploy health care facilities in remote locations in less than 20 minutes; providing ambulance services in the UAE and most recently winning the contract to provide helicopter emergency medical services to all subsidiary companies in the Abu Dhabi National Oil Company.
Seeing Machines
Seeing Machines is a Canberra-based technology company that makes an award-winning driver fatigue monitoring system.
Seeing Machines' technology uses cameras and small infrared lights to monitor facial behaviour, including eyelid movements and head angle, to observe when a driver may be distracted or having a microsleep. Signs of either can lead to an alert sounding in the cabin or allow direct intervention from a central control manager.
Since winning the Information and Communication Technology category in the ACT Export Awards in September 2013, Seeing Machines has raised 15 million ($25.6 million) in a single week in November from investors on the London Stock Exchange and signed a deal with a leading European coach company which will put their life-saving computers into their vehicles. And this is just the first step in Seeing Machines' global push to commercialise its technology across a range of transport fields – commercial transport, aviation and private passenger cars.
The company currently employs about 40 people in Canberra and another 12 between its Tucson, Arizona and San Francisco offices.
Although currently exporting to 13 countries, Ken Kroeger, CEO, is confident that 2014 will see Seeing Machines catapulted onto the world stage in Europe and North America.
Canberra Business Council and the ACT Exporters' Network look forward to working with these and the many other outstanding ACT companies that are at the forefront of innovation in their respective fields within Australia and internationally, to promote export trade by businesses based in Canberra and the surrounding region.