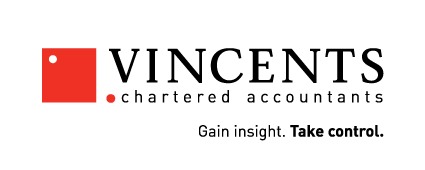 As this article goes to print, the final touches are being put to the first budget from the Abbott led federal government. The Treasurer, Joe Hockey, has been vocal about Australians having to do the so-called 'heavy lifting' in this forthcoming budget – meaning that there is likely to be fiscal restraint announced that will impact all of the economy. But who will ultimately bear the weight of that burden?
In recent times there have been indicators emerging in the market that would tend to show that the local economy is mounting a small resurgence.
Housing prices and auction clearance rates are rising and recent unemployment numbers are encouraging. However, the contractionary tendency of the local economy is often fuelled by negative speculation, or flat out bad news. The important question yet to be answered is how will the budget affect small business?
Amidst that speculation, small businesses should review their cash flow forecasts to test for differing detrimental scenarios – what will a 5%, 10% or 15% drop in revenue mean for your business? How will you manage costs in the context of a potential decline in sales? How will you manage increased wage pressures with mixed performance?
A healthy business will be able to withstand short term shocks with minimal impact – certainly far more effectively than a business that lacks plans or forecasts that have already modelled an economic deterioration.
How should businesses set about testing their resilience amid economic uncertainty? The first step is understanding the environment in which you operate. Followed by cash flow testing and sensitivity analysis, as well as assessing internal sources of finance (e.g. better management of debtors and creditors), these activities can give a rapid understanding of how changes in business inputs will effect productivity and profitability.
Newsletter
We package up the most-read B2B Magazine stories and send direct to your inbox. Subscribing is the easiest way to keep up, in one hit.
However, as often occurs in a variable economic climate, there will be those businesses that cannot withstand a downturn. Even then, it important to act early and prudently to ensure that appropriate measures are put in place to retain as much value as possible and to protect assets. As always, early quality advice is key. Engage with your trusted business advisor who will assist you to appreciate the options and alternatives available. To act precipitously without thought is often just as detrimental as not acting at all.
Tony is a Senior Manager at Vincents Chartered Accountants and provides specialist advice to clients in the areas of insolvency, business risk and financial conflict and dispute resolution. For more information, contact Vincents: 31-33 London Cct Circuit, Canberra City. T: 6257 2077 F: 6257 1399 E:
[email protected]
www.vincents.com.au