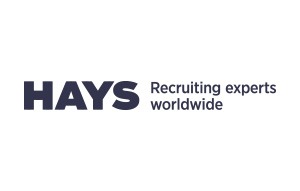 Most of us spend more time with our colleagues during the working week than we do our own families, so it's important that we have established relationships with our workmates which allow us to be happy and productive.
70 per cent of employees say having friends at work is the most crucial element to a happy working life.
These employees are not just happier of mind, but body too; strong relationships can improve our cardiovascular functioning and decrease stress levels.
The advantages of having good workmates aren't exclusive to the employee, either. By creating an environment in which friendship bonds are encouraged, and their benefits fully appreciated, employers can profit from more loyal, creative and productive employees.
Employees who have good relationships with their colleagues are less likely to look for work elsewhere. They're also less distracted by concerns about not fitting in, allowing them to focus more on their performance and productivity in a supportive environment.
On top of this, employees who feel comfortable in one another's company are more likely to express themselves; sharing ideas and aspirations that they have without risk of being put down.
Day-to-day interactions with people who you look forward to seeing makes coming into work much more enjoyable. In order to sustain high morale and motivation at work you need to be getting the respite that having friendly relationships provides.
The trust that comes with having a close group of friends at work is alsovital to team cohesiveness and thus theoverall success of the business.
Regardless of whether you're just starting out in your first professional role or nearing retirement, there are many things we can do to make new friends at work.
These include getting out of the office for social events, appreciating the work of colleagues by valuing their input, finding common interests to talk about, being open and honest with co-workers and not taking yourself too seriously!
Both employees and employers should be making a constant concerted effort to foster bonds at work. Having a support network at the office as well as at home is a great way to increase your productivity and job satisfaction.
Hays, the world's leading recruiting experts in qualified, professional and skilled people.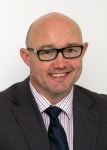 Jim Roy, Regional Director
5th Floor, 54 Marcus Clarke Street, Canberra
T 02 6112 7663 | F 02 6257 6377
E [email protected]