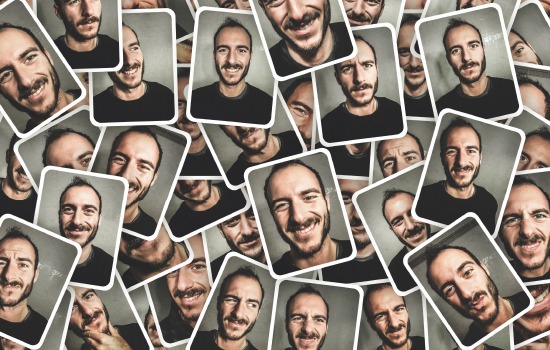 We live in a world of increasingly complex technology where we are more and more connected each day. Our every move is documented online, so why is it that so many people underestimate the power of their LinkedIn profile?
CV's are often left forgotten in your bottom drawer until the time comes when you may be considering a move. Treating your LinkedIn profile in the same way can be more damaging than you think. Your LinkedIn profile should be a living representation of your professional experience and achievements, not a static, unchanging document.
LinkedIn is no longer a tool just for Gen Y or the 'tech savvy'. Recent surveys indicate 91% or recruiters use social media to screen candidates. We estimate more than 50% of employers do as well.
The first thing people see when they view your profile is your display picture. It is vital to consider in that quick, first glance at your profile, what your picture is really saying about you. If this is the first time your potential new employer is seeing you, how will your picture effect your job chances?
Here are few tips to ensure your profile photo is helping not hurting you:
Newsletter
We package up the most-read B2B Magazine stories and send direct to your inbox. Subscribing is the easiest way to keep up, in one hit.
Do:
Take the time to capture a professional photo. Orchestrating a professional photoshoot is not necessary, however enlisting the help of someone you trust to take the shot is a must. No selfies, please!
Look the part. Business doesn't have to be boring but a certain amount of decorum is required. Dress appropriately for a corporate environment however you don't have to stick to black and white. A statement tie for the gents or a coloured shirt for the ladies can add personality and make you stand out from the crowd.
Crop appropriately. Don't be so far away from the lens that you are hard to recognise or so close it makes people uncomfortable. Head and shoulders, front and centre is the best bet.
Make sure the picture is in focus and not distorted by a filter. Your face should be clearly visible and while a filter might make you look more tanned, save the 'Valencia' for Instagram.
Smile! A natural, relaxed smile shows you are approachable and confident. Stern/serious looks may appear business-like to you, but in reality it can be quite off-putting.
Don't:
Just leave it blank. Would you go to a job interview or attend a networking event with a paper bag over your head? Very unlikely. Add a profile picture, and make sure it's visible to all not just your connections
Use a completely out of context picture. No doubt you never looked more beautiful than on your wedding day, but a shot of you in your dress to represent your professional profile? Unless you're a wedding dress designer or a professional bride, not a good idea.
Confuse LinkedIn with a dating site. Revealing outfits, low cut tops or suggestive selfies may have a place online, this isn't it.
Hold onto the past. You may have gained a few kilos or a few wrinkles over the years but it's important we see you as you are, not as you wished you still were. Use a recent photo, you still look great!
Forget this is a representation of your professional life. Whilst we want to be able to see your personality, now is not the time to highlight your preferred choice of beverage. A good rule is that if the photo shows you with a beer or wine glass in your hand, it's not right for LinkedIn.
You may think that updating your resume and constructing a winning cover letter are the most important tools in your job search, but even the strongest resumes can be passed over by a negative social media profile. While we've all been advised to "never judge a book by its cover," research supports the notion that our flash judgments are often correct. Researchers from Columbia and Princeton Universities found that even slight variations in facial expressions by the same person can lead others to vastly different conclusions about that individual's personality.
Take a moment to review how you are presenting yourself to potential employers online. Put yourself in someone else's shoes, does your LinkedIn profi le picture capture your best side?
Please contact Fiona Grimmer,
at HorizonOne Recruitment on
02 6108 4878 or [email protected]
www.horizonone.com.au