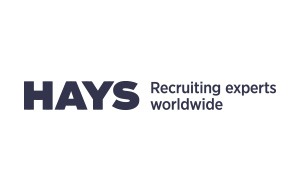 There's little doubt the last six months have been a fascinating and challenging time in the Canberra recruitment market. Whilst conditions in the market have been better, there are still plenty of opportunities if you know how to find them.
The hidden job market is very active in Australia and there are many vacant positions that are never advertised. These roles are often filled through informal or formal networks. The statistics vary, but the consensus suggests that at least 50 per cent of jobs aren't advertised. Given the tightness of networks in Canberra, I would suspect that that this figure is even higher.
Networking will help you access the hidden jobs market, but to be effective your networking should cover more than simply adding new LinkedIn connections. It means staying in touch with your contacts and one of the best ways to do this is to share relevant and engaging content.
You should also inform your connections about when you are job hunting and ask if they know anyone who you could talk to about potential job opportunities. In addition, we recommend joining an industry association or professional group and attending functions or seminars.
Newsletter
We package up the most-read B2B Magazine stories and send direct to your inbox. Subscribing is the easiest way to keep up, in one hit.
Of course, partnering with a recruiting expert is key to accessing hidden opportunities.
As not all vacancies are advertised, our proactive consultants will regularly find out about available roles for you through our networks. Having access to this information will open new doors.
Recruiters invest many hours in calling local employers to find the best jobs. They can tell you which organisations are hiring and where the jobs are as well as how to navigate the ever-changing application and assessment process. Your recruitment consultant will become your advocate with employers and will promote your strengths and expertise.
It is a recruitment consultant's job to find the best person for each role. But even if one initial role is not right for you, recruitment consultants that know you will remember you when other relevant roles come along.
Stay in touch with recruitment consultants you have had positive dealings with. Even when you are in a job, it pays to keep your valuable contacts fresh. With these steps you will be in a much stronger position to tap into the hidden job market during your next job search.
For more information, please contact me on 6112 7663
[email protected] I http://www.linkedin.com/in/jimroyhays
Jim Roy regional director 5th Floor, 54 Marcus Clarke Street, Canberra T 02 6112 7663 | F 02 6257 6377 E
[email protected]